9 involved in robbing gold shops in Savar and Narayanganj, arrested in Narsingdi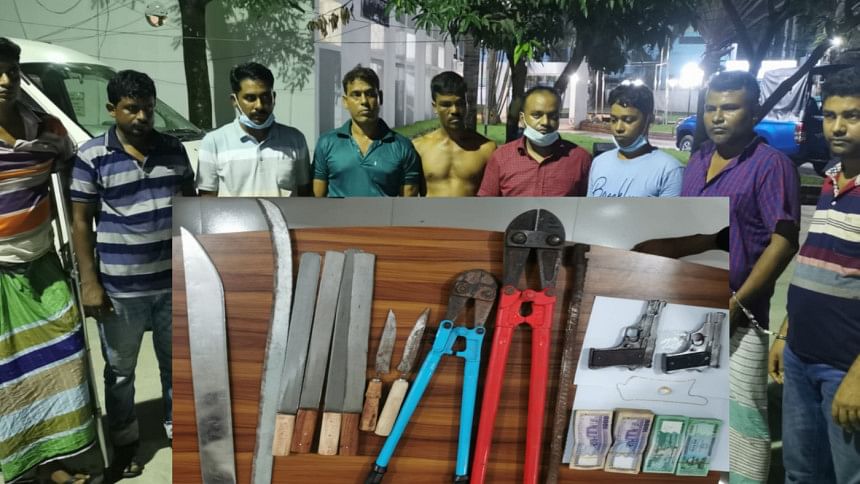 Detectives in Narsingdi have arrested nine people involved in robbing gold shops at Nayarhat Bazar in Savar and Gopaldi Bazar in Narayanganj.
"They were arrested from the embankment area adjacent to the old Dattapara Launch Terminal early morning today," reports our Brahmanbaria correspondent quoting Mohammad Abul Bashar, officer-in-charge of Narsingdi District Detective Police.
"The arrestees have multiple cases against them at various police stations across the country. The court sent them to jail, and a three-day remand plea was made against them," said the OC.
"Two foreign-made pistols, ammunition, cutters, domestic weapons, a private car, and cash worth Tk 2.45 lakh were recovered from them," the police official told The Daily Star.
The arrestees are members of an inter-district gang involved in the robbery of 17 gold shops in Nayarhat Bazar in Savar on September 5.
Earlier on August 31, they looted a gold shop at Gopaldi Bazar in Narayanganj.