7,001 cases filed under DSA till Jan 31
Law minister tells JS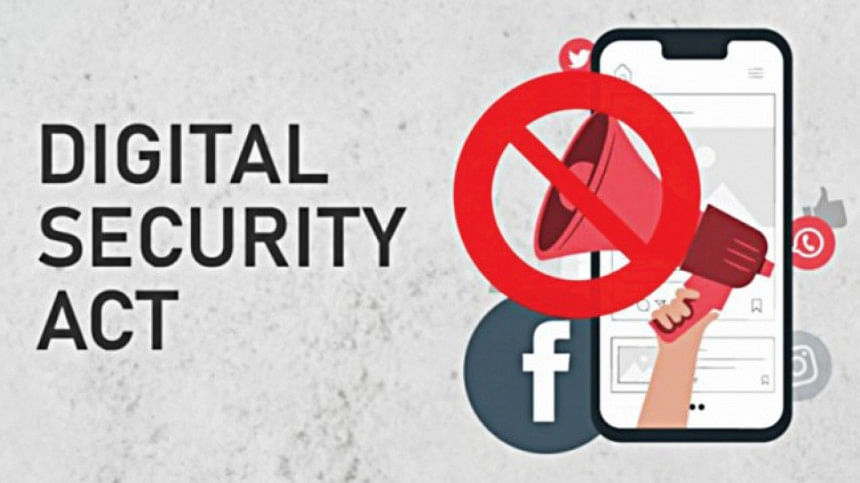 A total of 7,001 cases were filed across the country as of January 31, this year under the Digital Security Act, Law Minister Anisul Haq told parliament yesterday.
The minister said this in reply to a query from Gonoforum MP Mukabbir Khan from Sylhet-2.
The much-debated Digital Security Bill 2018 was passed in parliament in September 2018, ignoring the concerns of journalists, owners of media houses and rights activists over some of its sections.
Journalists and rights activists said the act goes against the main spirit of the constitution and will restrict free thinking, freedom of speech and freedom of expression. It will also impede independent journalism.
In his question, Mukabbir Khan wanted to know the number of cases and people arrested so far under the Digital Security Act.
In response, the law minister said, as the concerned authority, this part of the question has been sent to the ­­­Department of Public Security division of the home ministry as per the rules of the Secretariat. 
In response to another query from Awami League MP Abul Kalam Azad, the law minister said that 36.70 lakh cases are pending in the trial courts till March 31 of this year.
Among them, there are 15.84 lakh civil cases and 20.86 lakh criminal cases.
Dhaka has the highest number with 5.44 lakh ongoing cases, and Chattagram follows next with 2.71 lakh cases.
In response to a query from AL MP Morshed Alam from Noakhali-2, the law minister said that the present government is working tirelessly to establish a modern judiciary to alleviate the suffering of the people seeking justice.
"If the steps taken by the government are implemented, the number of pending cases across the country will come down to a tolerable level and there will be effective and visible improvement in the speedy disposal of cases," he added.