4 arrested for attack on 2 Barishal University students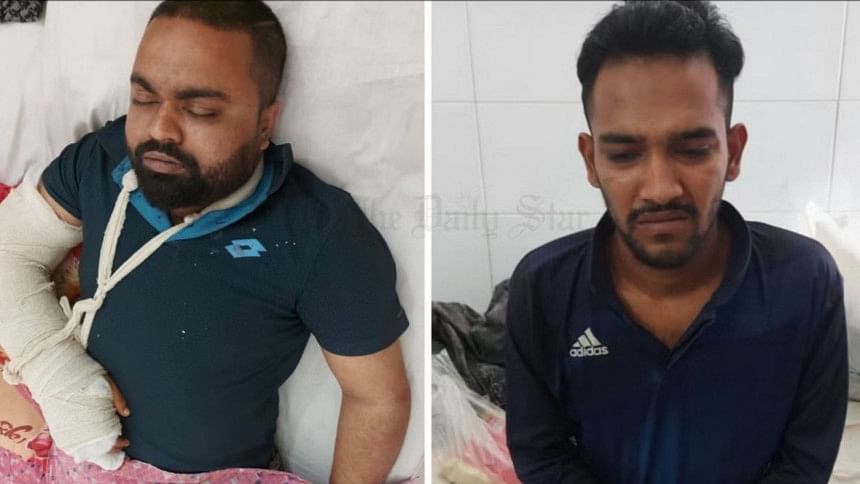 Four people were arrested today for attacking two students of Barishal University yesterday morning.
Three of the arrestees -- Alim Salehi, Reaz Mollah and Sheikh Refat Mahmud -- are current students of the university while the other, Shamim Shikdar, is a former student, reports our local correspondent quoting Md Asaduzzaman, officer-in-charge of Bandar Police Station.
Mohiuddin Ahmed Sifat, one of the injured students, filed a case against seven current and former students of the university last night.
The trio were arrested during drives in Banglabazar and Nabagram areas of the city after the case was filed, the OC added.
The complainant and arrestees are associated with rival BCL factions, our correspondent reports quoting campus sources.
A group of 10-15 people entered Sher-e-Bangla Hall of the university wearing helmets around 5:30am yesterday. They dragged Mohiuddin Ahmed Sifat and GM Fahad out of their rooms and attacked them with hammers and sharp weapons, according to an eye witness.
The injured are being treated at Barishal Medical College Hospital.
At present, there is no committee of Chhatra League in Barishal University, Mainul Islam, joint convener of Barishal Chhatra League said earlier.