2015 Pahela Baishakh sexual assault: Witnesses' no-show puts trial in limbo
Only 7 out of 34 witnesses testified so far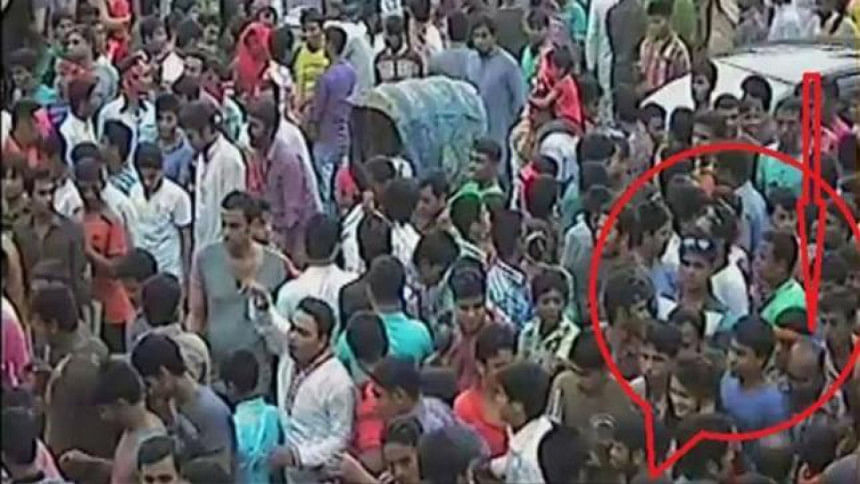 Trial of the case filed over the 2015 Pahela Baishakh sexual assault incident at Dhaka University (DU) is in a limbo due to non-appearance of witnesses before the court.
Eight years ago, during Pahela Baishakh celebrations on DU campus on April 14, 2015, a group of young people went berserk at TSC area for about an hour, sexually assaulting at least 20 women.
Till March 19 this year, only seven out of 34 witnesses testified in the court, after charge framing in the case on June 19, 2017, according to the court documents.
Among the remaining 27 witnesses, 12 others did not show up in court for depositions over unknown reasons, lingering the trial, the state lawyers said.
However, at least four witnesses, while talking to this newspaper, said they did not get any summons to appear before the court for depositions.
The trial of the case is now pending at the Women and Children Repression Prevention tribunal-8 of Dhaka, which set April 24 for next depositions.
The court has issued several summonses with non-bailable arrest warrants against the 12 absentee witnesses as they did not comply with multiple court orders in past, said Special Public Prosecutor Mohammad Rezaul Karim.
The 12 witnesses served with non-bailable arrest warrants are police inspectors Zahid Anowar and Sirajul Islam, sub-inspector Ashraful Islam, constable SM Rezaul Haque, Bangladesh Chhatra Union former general secretary Liton Nandi and its former vice-president Suman Sen Gupta, DU marketing department's former student Ishat Kashfia Ila, Mosaddek Hossain Sajib, Yeasin Hossain Ripon, and three DU campus-based tea sellers –Mohammad Masud, Mohammad Shofiq and Azad Bepary.
Rezaul Karim said the trial is being delayed as the witnesses are not responding to the court summonses on time.
As a prosecutor, our responsibility is to inform the court for issuing summonses or non-bailable arrest warrants for witnesses to appear before it [court] on the scheduled date for depositions, he told The Daily Star.
But police is the only agency obliged to produce such witnesses before court after finding their whereabouts, he added.
"If police fail to do so, there is nothing for the court or prosecution to do," he said.
Contacted, a witness Zahid Anowar, now inspector (investigation) of Fenchuganj Police Station in Sylhet, said, "I did not receive any court summons for depositions in Dhaka in last one year.
"I did not get any court summons for testimony. No one even informed me about the depositions in this case," SI Ashraful, who is now posted at Kendua Police Station in Netrokona, claimed.
Another witness Liton Nandi said, "I got a summons for depositions during the Covid-19, but I could not appear before the court then. Since then, I did not get any summons."
A day after the 2015 incident, police filed a case with Shahbagh Police Station under the Women and Children Repression Prevention Act against some unknown people.
The incident sparked a firestorm of protest with people from all walks of life calling for the immediate punishment of the assaulters.
Despite the huge public cry, the law enforcers initially denied the sexual harassment, but later on April 18 of 2015 admitted for the first time that the women were victimised that day.
On December 18 that year, Dipak Kumar Das, a sub-inspector of Detective Branch of police, submitted a final report to the court, saying none of the assaulters was identified or arrested.
On February 26, 2016, Police Bureau of Investigation (PBI) was given the charge of the investigation after the prosecution filed a no-confidence petition with the court against the final report.
Later, DB arrested one of the suspects, Mohammad Kamal, from Chawkbazar.
With the lone arrest, PBI inspector Abdur Razzak filed a charge sheet with the court on December 19, 2016.
Kamal is now on bail.