2 "traffickers" arrested for extorting Tk 3cr in 2yrs to "send people abroad"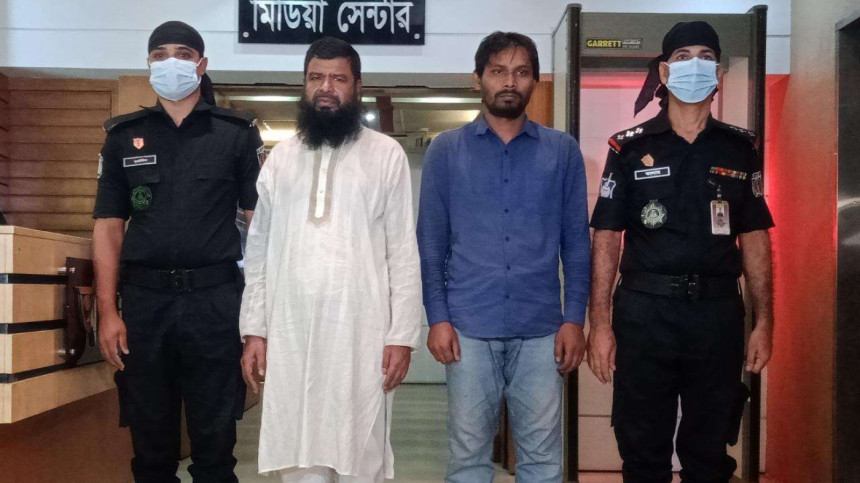 Rapid Action Battalion arrested two suspected human traffickers who extorted around Tk 3 crore from people in the name of sending them abroad.
A team of Rab arrested --Mahbubul Hasan (50) and his accomplice Mahmud Karim-- from Shantinagar area yesterday, Rab-3 Commanding Officer Lt Col Arif Mohiuddin Ahmed told a press briefing at Rab media centre today.
The gang would cheat poor and unemployed young people with false promises of a high-paying job in Europe and Middle Eastern country and also trafficked many others earlier, he added.
Mohiuddin said the gang had collected passports of 521 people through their brokers from different parts of Bangladesh in the last two years and took Tk 2-3 lakh to send them to Middle Eastern countries and took Tk 6-7 lakh for Europe.
The gang members used to convince them by showing fake appointment letters and other documents of foreign companies, the official said.
But, in the last two years, Mahbubul has not been able to send anyone abroad and did not even submit passports to any travel agency to start the process, he said.
The arrestees were allegedly planning to leave the country with the money.
Rab officials said the gang however earlier sent some people abroad promising high-paying jobs there. But instead of getting jobs, they were confined by the gang's foreign counterparts and tortured for ransom.