2 militants' escape: No scope for avoiding responsibility, says Rab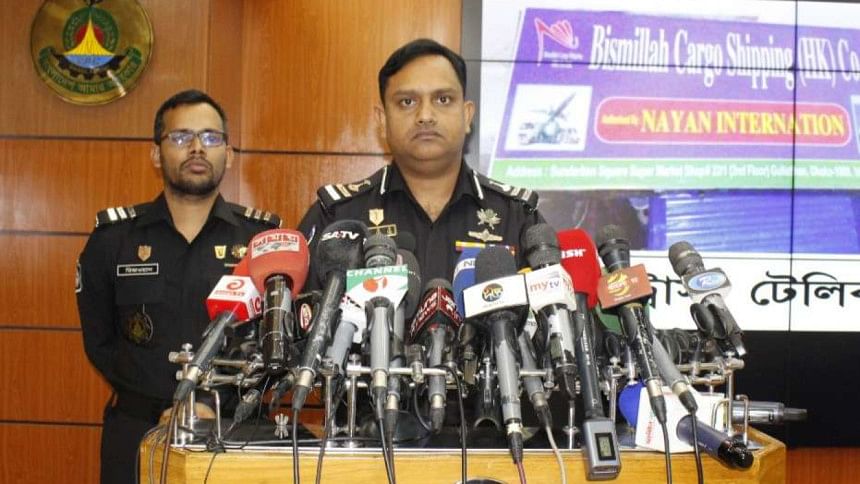 There is no scope for avoiding responsibility for the escape of two convicted militants from police custody in Dhaka on November 20, Commander Khandker Al Moin, director of Rab's Legal and Media Wing, said today.
He made the remark in reply to a query from a reporter at a press briefing at the Rab media centre in the capital's Karwan Bazar.
It could have been easier to take action or prevent the escape of two militants if the law enforcers had information in this regard, he said.
However, efforts are on to arrest them, Moin added.
"We are examining their criminal records and CCTV footage of their movement at various places ….We are hopeful that we will be able to arrest them," the Rab official said.
Asked whether the two fugitive militants have already fled the country, Moin said, "We are not sure yet... We are examining the CCTV footage that we have received so far."
Two Ansar al-Islam men, who were sentenced to death for killing publisher Faisal Arefin Dipan, escaped from the premises of Dhaka Chief Judicial Magistrate's Court on November 20.
The two are Moinul Hasan Shamim alias Samir alias Imran, and Abu Siddiq Sohel.
Later, a case was filed with the Kotwali Police Station over the incident.