2 detained for 'helping Rohingyas flee Bhasan Char'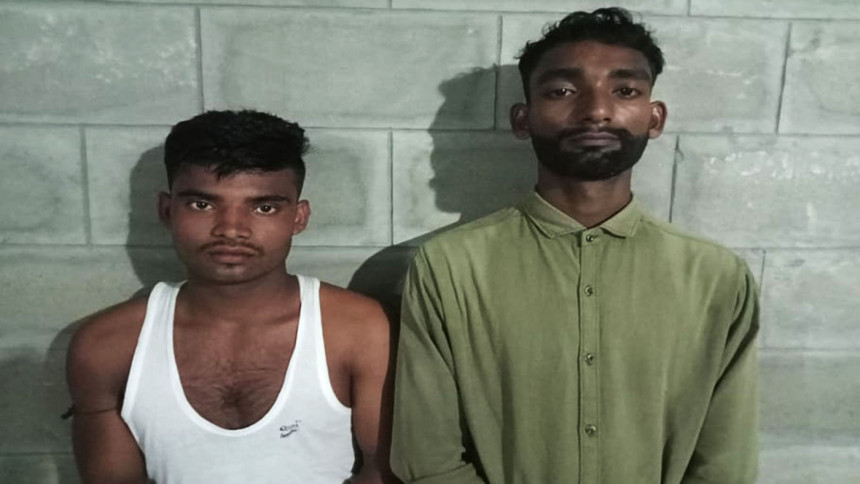 Two brokers, who allegedly used to help Rohingyas flee Bhasan Char for Chattogram and Cox's Bazar, were detained from the island under Hatiya upazila of Noakhali this morning.
Acting on a tip-off, members of Bangladesh Coast Guard and Armed Police Battalion (APBn) conducted a drive in the refugee camp and detained the two brokers, who are also Rohingyas.
Md Rafique (27) was detained from cluster number 8 while Md Selim (20) from cluster 24 in Bhasan char, said Md Rafiqul Islam, officer-in-charge of Bhasan Char Police Station.
Confirming the incident, Md Shahidul Islam, superintendent of Noakhali police, told our Noakhali correspondent that during primary interrogation, the detainees admitted to assisting Rohingyas flee Bhasan Char camp for Noakhali, Chattogram and Cox's Bazar.
They were handed over to the Camp-in-Charge (CIC) office in Bhasan Char, said the SP, adding that legal steps will be taken in this regard.