2 cops held for snatching Tk 20 lakh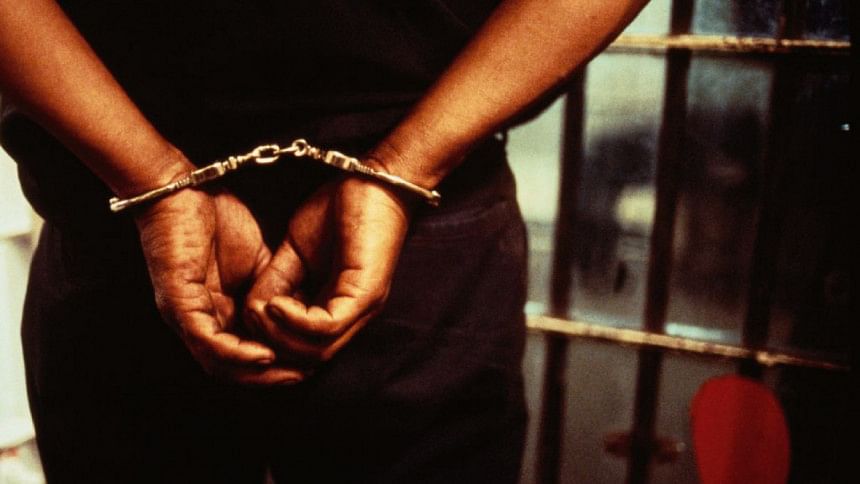 Police yesterday arrested five people, including two police constables, in a case filed over the snatching of Tk 20 lakh in the capital's Paltan area.
The cops are Constables Mahbub and Asif of Demra Police Line, said Paltan Police Station Officer-in-Charge Md Salahuddin.
Police also arrested Hridoy, Manju, and Sohel and managed to recover the stolen money in its entirety.
According to the case statement, two policemen in DMP uniform claimed there was a case against Md Azim, an employee of a private firm, before dragging him out of IFIC Bank's Paltan branch and taking him away on a motorcycle yesterday around 10:45am.
They later snatched Tk 20 lakh from him and dropped him off in front of Mugda General Hospital.
Abdullah Al Mamun, owner of the company, around 2:00pm went to Paltan Police Station and filed a case in this connection.