2 arrested for raping woman after confining her husband in Rangpur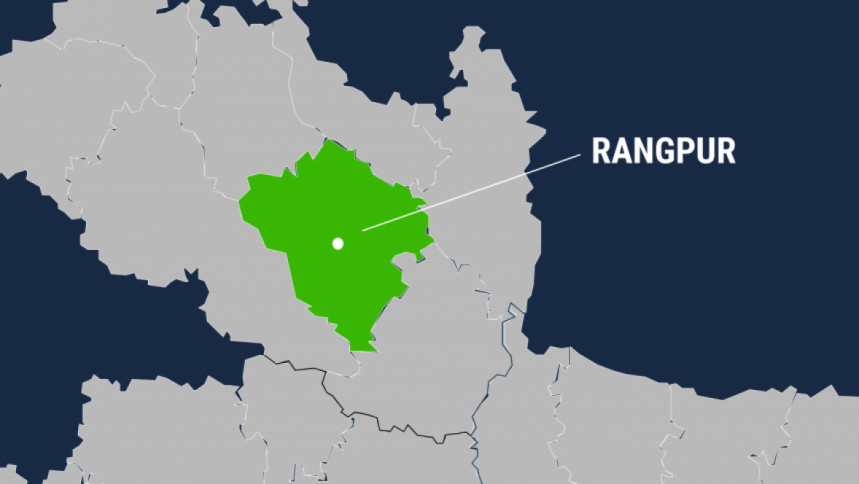 Police arrested two people over rape of a woman after confining her husband and making the rest of the family members unconscious by putting sedative in their food, in Badarganj upazila of Rangpur.  
The duo – Milon Hossain (24) and Mostakin Hossain (25) – were arrested from different places of the upazila yesterday and today, said Habibur Rahman, officer-in-charge of the police station.
The arrestees were friends of the victim's husband, the OC told our Dinajpur correspondent.
Today, the arrestees were produced before the district court after the victim's husband filed a rape case against three people including the duo with Badarganj Police Station, said the OC.
Later, the court ordered to send them to jail, the police official said, adding that police are trying to arrest the other accused.
According to the case statement, on Friday night, three friends of the victim's husband – Milon, Mostakin and another person – came to their house following an invitation.
After the accused put sedative in the food, the entire family went to bed early but her husband was not home at the time.
The husband returned home around 10:30 pm. After dinner, the three friends left.
Around 1 am, the three again came to the house, entered the victim's room through the window, and tied her husband. They also taped her and her husband's mouth.
Later, Milon, one of the accused, raped the woman while Mostakin and the other man helped him.
The OC further said the woman has already been sent to Rangpur Medical College Hospital for checkup.