13 arrested for forgery at primary school teachers recruitment test in Rajbari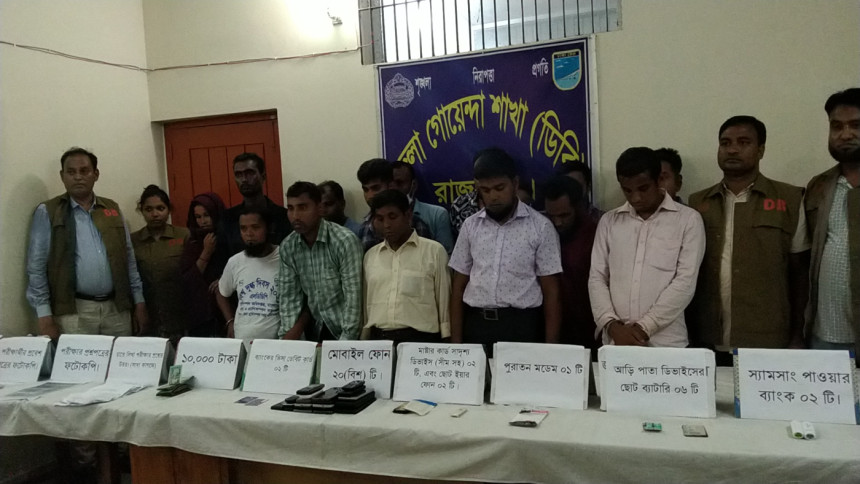 Members of Detective Branch (DB) of Police today (May 20, 2022) arrested 13 people for their involvement in the forgery of primary teachers' recruitment test in Rajbari.
Pranbandhu Chandra Biswas, officer-in-charge of Rajbari DB police confirmed the development to our Faridpur correspondent this evening.
Twenty mobile phones, two earphones, batteries, one modem, Tk 10,000, handwritten answer sheets, photocopies of admit cards, guide books, visa cards and two power banks were seized from their possessions, said the DB officials.
The recruitment exam was held at eight centres in seven educational institutes in Rajbari today where 4,355 job seekers took part.
The DB official said the arrests were made after conducting drive at a house at Bhabanipur village of the district.
Among the arrestees, there were govt bank officials and teachers, added the DB official.