Tea workers demand Tk 30,000 in arrears, get Tk 11,000 instead
There was no justice in paying the arrears, tea workers' experts claimed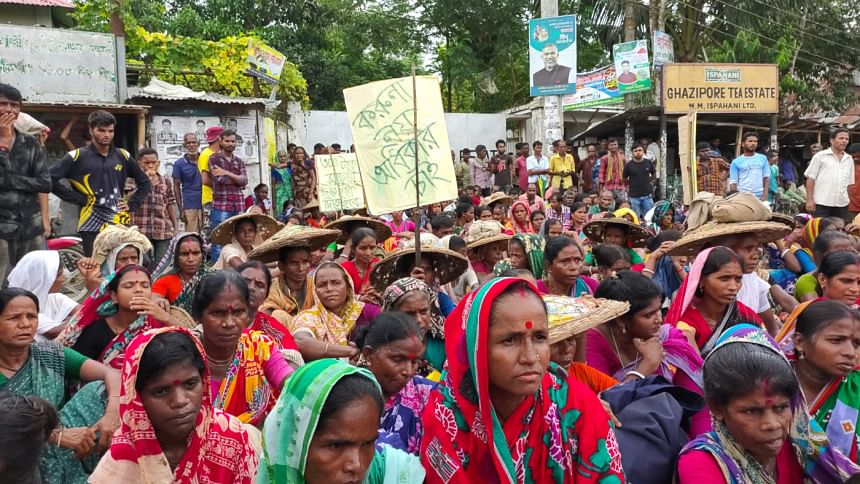 The tea workers demanded Tk 30,000 in arrears for 20 months in line with the hiked wages that Prime Minister Sheikh Hasina asked tea garden owners to pay in August last year.
But a government circular issued by the Labour Department last night said that the workers will get Tk 11,000 per person in arrears.
As per the circular, State Minister Begum Monnujan Sufian met representatives of the Bangladesh Tea Association and the Bangladesh Tea Workers' Union at the conference room of the Labour Building in the capital's Bijoynagar to resolve the issue regarding payment of the arrears.
The tea garden authorities have been instructed to pay the arrears in three instalments, the first of such before March 7.
However, there was no justice in paying the arrears, tea workers' experts claimed.
On August 27, 2022, Prime Minister Sheikh Hasina asked the tea garden owners to increase tea workers' daily wage from Tk 120 to Tk 170, following workers' demonstrations.
Tea workers joined their work the next day. They had since been demanding the arrears from January 2021 till August 27, 2022, based on the hiked wages.
Bangladesh Tea Association (BTA) Chairman Shah Alam told this reporter, after the tripartite meeting, the announcement of the arrears came following everyone's opinion. Representatives from all parties were present there.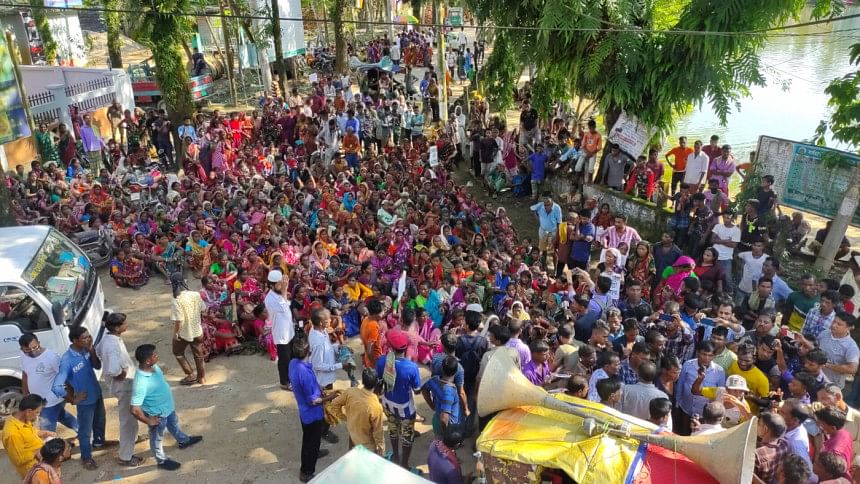 Nipen Paul, acting general secretary of Bangladesh Cha Sramik Union (BCSU), said, "We asked for Tk 300 taka, the prime minister ser Tk 170, which the tea workers accepted. If the tea workers accept this too, then we will have nothing to do. But we have not signed anything."
Tea worker expert and son of tea worker, Professor Chitta Ranjan Rajbongshi, said, "The tea workers' leaders are under the control of the owners. They are trying to work according to the owners' plan. As a result, the tea workers have been deprived. Leaders must take responsibility for this."
Phillip Gain, researcher and director at the Society for Environment and Human Development (SEHD), told the correspondent, "Tea workers are always treated unfairly, and this time it is also unfair. The demands of the tea workers have not been met. There are various government organisations that mainly protect the interests of the owners. And this is the case here."
While BTA represents owners of the tea gardens, BCSU is the only trade union for around 1,38,000 tea workers, he added.