Govt will provide all-out support to agribusiness investors: Razzaque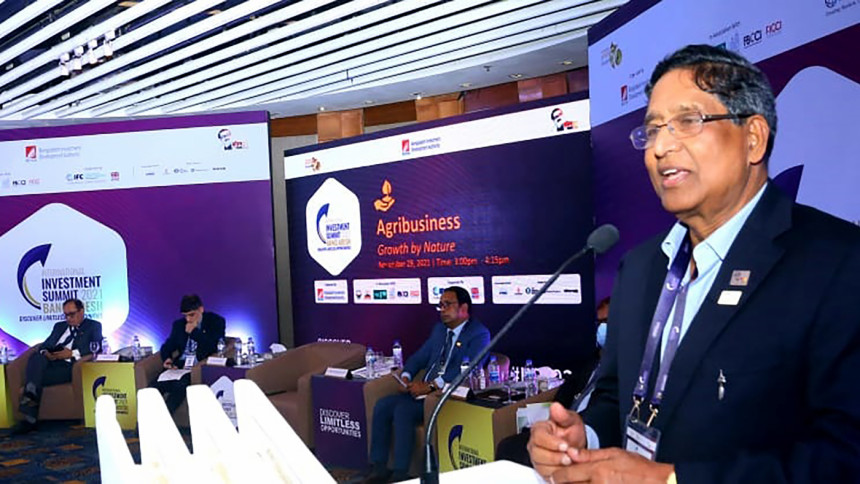 The government will extend all-out support to the agribusiness investors and entrepreneurs and they will be provided with all sorts of stimulus packages, Agriculture Minister Muhammad Abdur Razzaque said today.
"The present government led by Prime Minister Sheikh Hasina has given the highest priority in processing and enhancing import of agriculture goods. So, this government will give all-out supports to both local and foreign entrepreneurs in agribusiness," he said.
The minister spoke at an international seminar titled "Agribusiness: growth by natural" organised by Bangladesh Investment Development Authority (BIDA) at Radisson Blu Dhaka Water Garden.
"We want to increase the earnings of farmers and general people. That is why it is necessary to increase the export of fresh and processed agricultural products of the country in the international market as well as expand the market within the country by processing," Razzaque said.
If it is possible, then the farmers will be able to get fair price of their products and be benefited and thus their earnings will be increased, he said, adding that the present government is working relentlessly to this target.
Urging the country's educated youths, and local and foreign businesses to invest in the agribusiness, he said, "The country's export is basically dependent on the garments. We want to make this versatile."
"In this case, the most promising is the agricultural sector of the country," he added.