Duck lays black-coloured eggs in Kurigram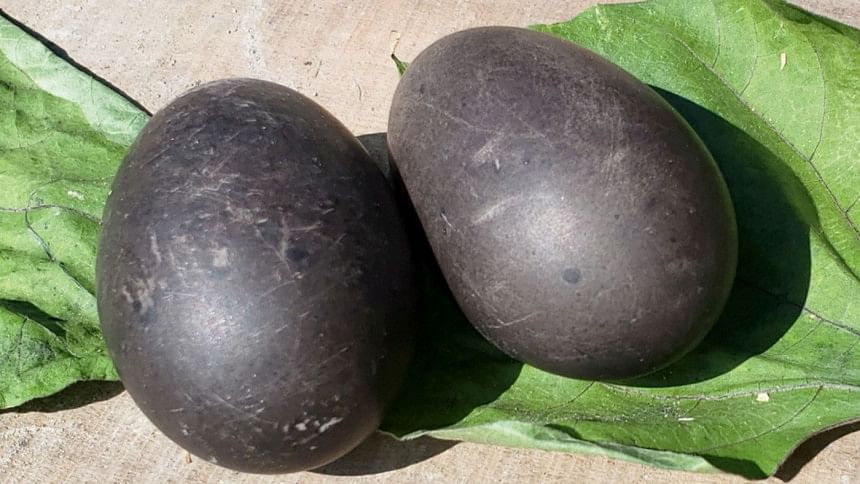 There is commotion in Nageshwari upazila of Kurigram district over the laying of black eggs by a native variety of duck. A duck rearing by one Ibrahim Ali in Nageshwari of Kurigram reportedly has laid two black-coloured eggs.
Ibrahim, a final-year honours student of Kurigram Majida College, received five native variety ducks as a gift from his father-in-law's house six months ago.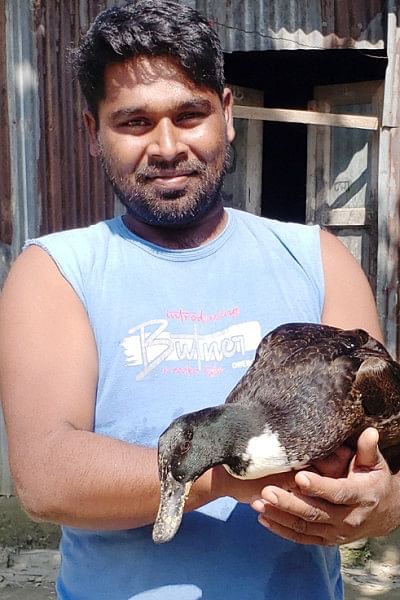 The incident happened at Purba Narayanpur Pramanik Para, a bordering village of Narayanpur union.
"For the first time in my life I saw black eggs laid by a duck. I have kept two black eggs open for visitors to see," he said.
Kurigram District Livestock Officer Dr Yunus Ali told The Daily Star that he had heard about the incident.
"This can be due to an infection in the duck's uterus," he said.
If the amount of pigment required for egg production is absent, this could happen, he added.
"It's not a miracle -- duck laying black eggs," he said.
Ibrahim's wife, honours student Rehena Begum, said that when she opened Haskhopra, where ducks ae kept, on Saturday morning, (October 29, 2022), she saw a black egg.
Another black egg was found yesterday. However, no more egg was found today (October 31, 2022).
The ducks are fed normal diet and are being reared naturally, she said.