The wall that appeared out of nowhere!
It was built around drain where Sadia fell; CDA, CCC clueless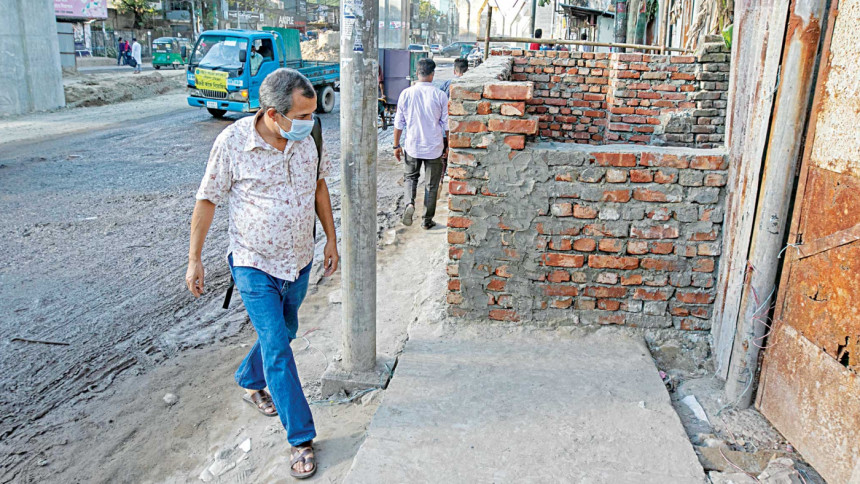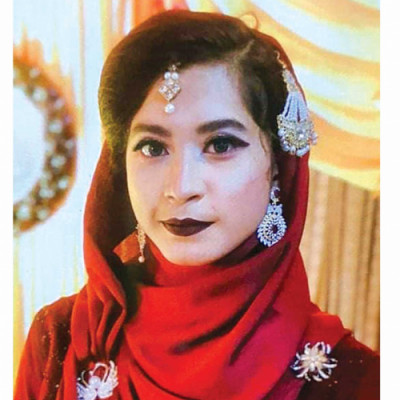 In a rather mysterious turn of events, a brick wall popped up around the drain where university student Sehrin Mahbub Sadia fell and died last Monday, although both Chattogram City Corporation (CCC) and  Chattogram Development Authority (CDA) have denied building it.
The wall was erected late Thursday night, Abdur Rahim, a local shopkeeper, told this correspondent. "Some workers came in on a truck with bricks, sand, and cement, built the wall, and left in a hurry," Rahim said.
The wall can be found erected over the formerly open drain at Mazar Gate area of Agrabad, taking up most of the pavement. This is forcing pedestrians to get down on the road and circumvent the wall, this correspondent found.
Contacted, CCC mayor Rezaul Karim Chowdhury said, "We did not build the wall there. However, we have requested CDA executive engineer (project) Md Mahfuzur Rahman to take protective measures in the area."
After coming to know of the wall, CCC objected to it. "We have sent a letter of objection to CDA for erecting the wall in a way that obstructs movement on the pavement. But now I hear that they [CDA] did not build the wall," said the mayor.
Asked, CDA executive engineer Md Mahfuzur Rahman said, "We did not build the wall." However, he went on to applaud whoever built the wall.
Moreover, Mahfuzur drew on previous miscommunication between the two bodies and said, "If the CCC had coordinated with CDA [all along], people would not have died so tragically in the city."
But regardless of who built it, pedestrians said it is only increasing their suffering. Md Sohail, a local, told this correspondent, "We have to get down on the road to cross the spot. This is a risky undertaking as the road is one of the busiest in the city."
"The wall does not solve the problem, but creates a new one for citizens," said pedestrian Md Alamgir.
On September 27, Sadia fell into the ditch while returning home from a doctors' appointment. Fire service personnel found her body about four-and-a-half hours later, around a hundred feet from the spot.
On August 25, elderly vegetable trader Saleh Ahmed went missing after falling into the Chashma canal while crossing the road in Muradpur area. The quick succession of the accidents have caused an uproar among residents of the port city.