"Searched all CMCH wards, couldn't find my husband"
Woman says while looking for husband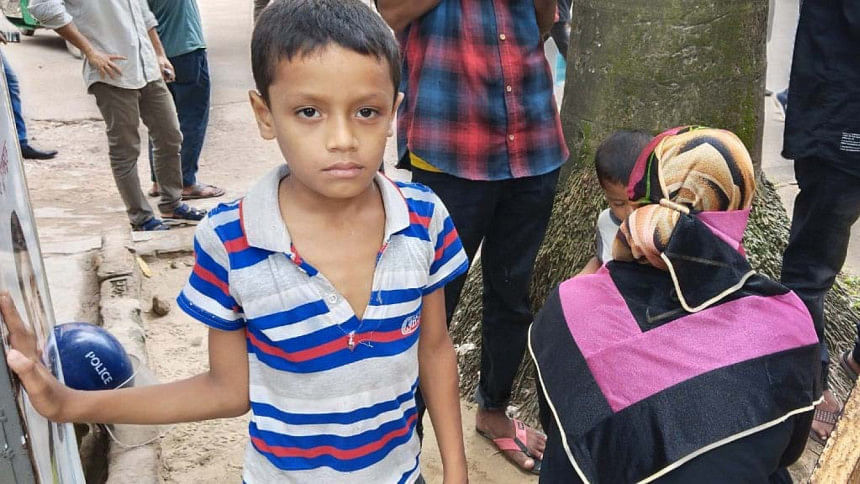 A woman was seen running around Chittagong Medical College Hospital – holding her 3-year-old daughter in one hand and her 8-year-old son in the other – looking for her husband.
Going to the emergency room, then looking for him in the burn unit, and then despairingly running to the morgue. Jasmine, the woman, told our staff correspondent, "I've looked in every ward but can't seem to find my husband."
Her husband, Jewel, had been working as an operator at BM Container Depot since 2017.
The family live in Gate 2 area of the depot. Since last night, there has been no trace of him.
"Jewel called once around 10 pm last night," Jasmine said. "Then he said that the depot was on fire. He has been missing since then."