Old Dhaka plastic factory has no safety measures: Fire Service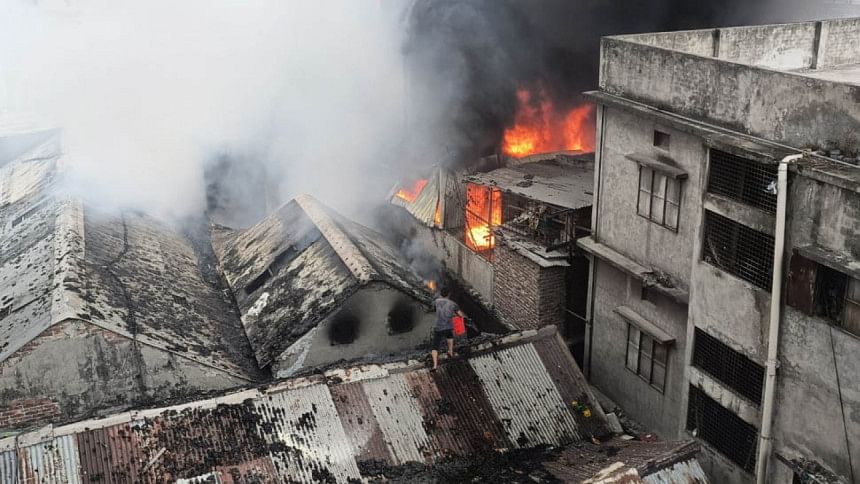 The polythene and plastic factory in old Dhaka's Chawkbazar area that was burning for over two and half hours today (August 15, 2022) has no minimum fire safety measures, fire officials said.
"The plastic factory and the adjacent buildings you are seeing, have no fire safety measures…These establishment are very risky," Lt Col Zillur Rahman, director (operation) of Fire Service and Civil Defence told reporters on the spot.
"We are now fighting the fire. We will be able to say after investigation whether these factories have any authorisation to operate here," he added.
The fire at the factory originated around 12pm and 10 fire fighting units brought the blaze under control around 2:20pm.
The first and second floors of the building house a plastic factory while the third floor is the warehouse for plastic toys, fire officials said.
Lt Col Zillur said they would form a committee to investigate the cause of the fire and other issues.
Asked about any possible casualties, the fire official said no casualties have been reported yet but they will search after extinguishing the fire.