More human remains found at Ctg depot wreckage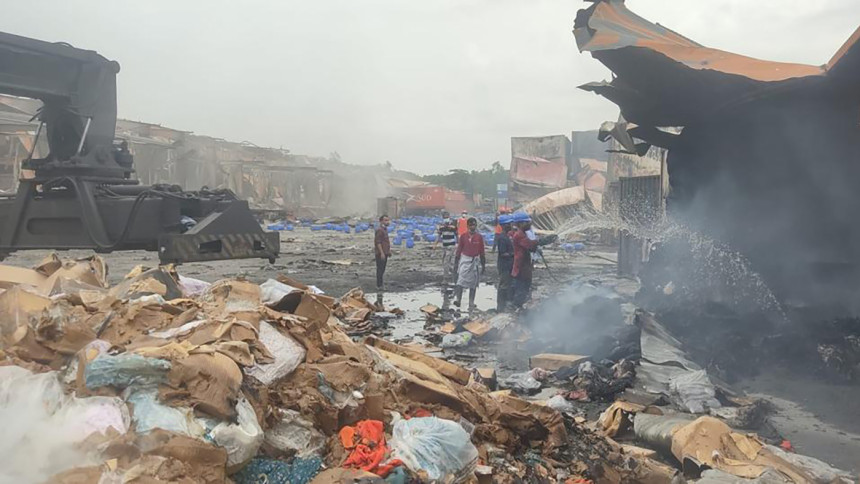 More human remains including a human skull was recovered today under the debris of BM Depot near the blast spot in the evening, raising the death toll to 50, according to police.
Additional Superintendent of Police Sitakunda Circle Ashraful Karim told The Daily Star that, "The remains may belong to one person. Parts of the human skull were found when staff of the depot were cleaning the area of the warehouse at around 3pm."
On information, police rushed to the spot and the remains were sent to Chattogram Medical College Hospital morgue. Now the death toll stands at 50, he said.
A fire broke out at BM Container Depot in Chattogram on June 4.
Investigators said the container depot had stored at least 27 containers full of Hydrogen Peroxide which led to deadly blasts costing 50 lives, including 10 firefighters and more than 250 injured.
Eight officials of the fire-ravaged BM Container Depot were sued by police for negligence but left out the owners of the depot.