Matual road accident: Driver, helper arrested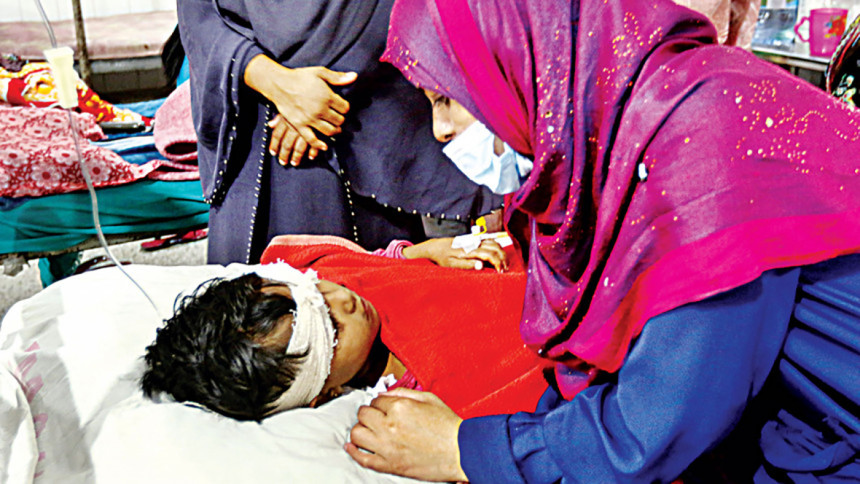 Rab arrested the driver and helper of a bus of Saintmartin Paribahan, which hit an auto-rickshaw in Dhaka's Matuail yesterday, leaving three members of a family dead on the spot.
The arrestees are: Delwar Hossain Dinar, the driver of the bus, and his assistant Korban Ali.
They were arrested from Manikganj town and and Dhaka's Jatrabari area this afternoon, said an official of Rab-10.
The dead in the incident were identified as Abdur Rahman (65), a resident of Wazirpur upazila in Barishal; his daughter Sharmin Akhter (35) and her husband Riazul Islam (45).
Sharmin's six-year-old daughter Bristy Akhter and the auto-rickshaw driver survived narrowly.
The family members arrived in Dhaka to visit Rahman's wife Shahida Begum who is being treated at National Institute of Cancer Research and Hospital in Mohakhali.
Read More: Crash ravages little girl's world