Look into whether 'arson' by BNP-Jamaat behind recent fires: PM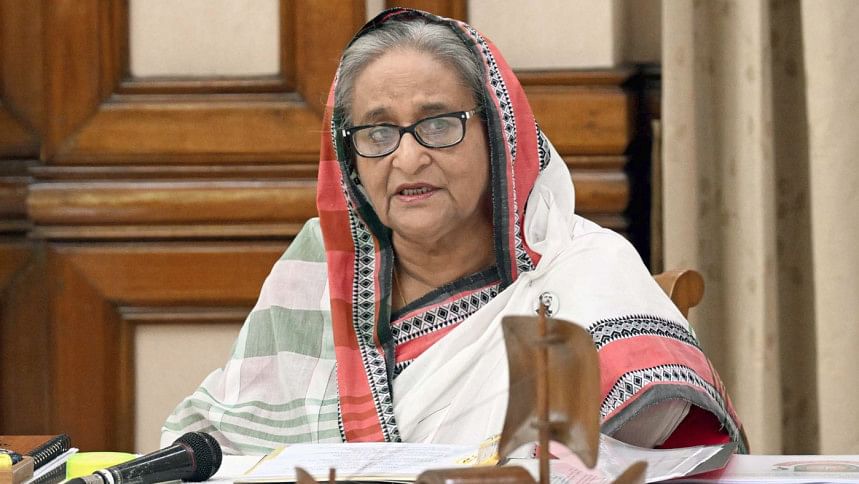 Prime Minister Sheikh Hasina today asked the authorities concerned to look into whether "arson, terrorism by BNP-Jamaat" is behind the recent fire incidents.
"It should be investigated whether they (BNP-Jamaat) are taking a different path by causing incidents like fire," she said.
The prime minister said this while talking at the Awami League Local Government Nomination Board meeting at Gono Bhaban.
She asked to investigate whether the recent spate of fire incidents in markets were part of a conspiracy or sabotage.
The prime minister also asked to beef up surveillance measures at important markets across the country.
"Everyone should be more aware. Everyone has to make arrangements on their own initiative to guard (their establishments). All efforts by the government will continue," she said.
She also said that unnecessary gathering at sites of fire incidents must not be allowed when fire fighters are trying to douse the blaze, and strict action will be taken in case of any obstruction regarding this matter.