Labour ministry to provide Tk 2 lakh to families of Ctg depot fire victims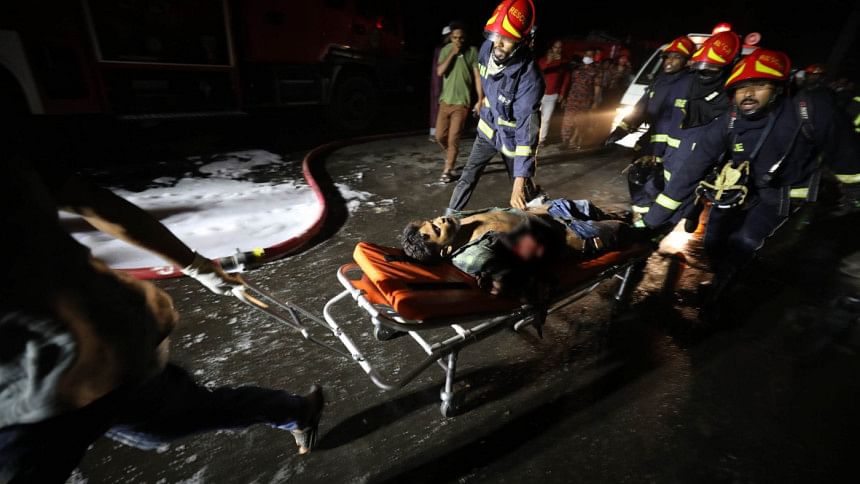 The Ministry of Labour and Employment will provide Tk 2 lakh to each family of the people who died in in the fire and subsequent explosions at BM Container Depot in Sitakunda upazila last night, Mominur Rahman, deputy commissioner of Chattogram, had said.
Besides, the families of the injured will get Tk 50,000 each, said DC Mominur Rahman at a press conference, held at Chattogram Medical College Hospital (CMCH) this evening (June 5, 2022).
The DC said the Chattogram District Administration will provide Tk 50,000 the relatives of the deceased for burial. Besides, Tk 25,000 will be given to the families of the injured.
He said the bodies of 13 people have been identified so far. A total of 163 injured people are in CMCH, Chattogram General Hospital, and private hospitals.
He also requested the family of the missing people to come to the CMCH booth instead of searching them in different places.
The DC claimed that no chemical from the fire spot had fallen into the Bay of Bengal or canals or any other water bodies.
"There is no possibility of environmental pollution from the chemicals from the site of the fire. An expert team of Department of Environment (DoE) is on the spot in this regard," added the deputy commissioner.