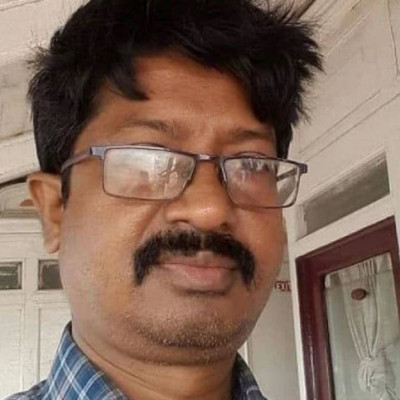 Sabrin Kabir Diya is only 10. She can hardly believe her father won't bring her beautiful gifts and delicious food any more.
Before leaving their Sonlibagh home in the capital on Thursday morning, Ahasan Kabir Khan had enquired about her studies and promised to bring her some tasty snacks.
In the afternoon, he was crushed to death near Bashundhara City shopping mall after a garbage truck of Dhaka North City Corporation hit a motorbike from behind.
Ahasan, who was the pillion rider, fell on the street and the truck ran him over, leaving him dead on the spot.
Visiting their flat earlier on Thursday night, it was seen that his family members and a host of relatives were all in deep shock.
Ahasan's ninth grader son Sadman Shahriar was unable to speak immediately. His wife Nadia Parveen was not present at home as she went to the police station for filing a case.
Diya came forward and talked with this correspondent. She was rather enthusiastic to show a new hand-purse that her father bought for her last week when they went to attend a wedding ceremony in Dhanmondi.
As this correspondent called yesterday, Sadman managed to say that his father, after going downstairs, had come back around 11:00am (on Thursday) to check an e-mail on his computer.
"But he is now gone forever," he said.
On Thursday night, Nadia filed a case with Kalabagan Police Station, accusing an unidentified driver over the death of her husband.
According to the case statement, the truck was being driven recklessly when it ran over Ahasan, a graphic designer of the Dainik Sangbad.
The vehicle was driven by a cleaner named Fatik. The driver of the vehicle, Rashed, was not in it when the accident took place, police said.
Poritosh Chandra, officer-in-charge of Kalabagan Police Station, said they were trying to arrest the driver. 
Meanwhile, the body of Ahasan was taken to his village home in Jhalakathi, where he was buried at his family graveyard around 8:00pm yesterday.
DSCC CLEANER ARRESTED
Rapid Action Battalion yesterday arrested Dhaka South City Corporation cleaner Md Harun from the capital's Jatrabari in connection with the death of Notre Dame College student Nayeem Hasan in another road accident in the capital on Wednesday. 
Despite being a DSCC cleaning staff, Harun had been driving the garbage truck, involved in the crash, since last year, he told the Rab after his arrest. 
He also said his assistant, Russel, was behind the wheel of the truck on Wednesday as he was absent from work.
Neither of them had driving licences, said Farzana Haque, operations officer of Rab-3.
Nayeem's death sparked a strong protest by school and college students who took to the streets in the capital demanding road safety. They checked licences of drivers on roads at some places.
According to a DSCC press release, Iran Mia, the designated driver of the garbage truck, gave the key of the vehicle to Harun who later handed it to Russel, another cleaner of the city corporation.
Russel drove the vehicle from Sayedabad and it hit Nayeem, 18, in Gulistan area around 11:20am on Wednesday while the college student was crossing the road.
Police on the same day detained Russel near the Awami League central office on Bangabanghu Avenue when he was trying to flee.
On the first day of his three-day remand in a case in this connection, Russel yesterday told police that he was working as a temporary cleaning staff as his father earlier worked as a DSCC cleaner.
Alongside the cleaning job, he used to drive the garbage truck for which he would get Tk100 per trip from Harun who draws a monthly salary of Tk 16,000. He used to complete two to three trips daily, police said.
During interrogation, Russel claimed to have a driving licence for a light vehicle, but he could not produce it, said Sentu Mia, inspector (investigation) of Paltan Police Station.
Meanwhile, DSCC yesterday sacked Harun and another cleaning staff Abdur Razzak for letting Russel drive. Also, Iran Mia was suspended and a departmental case was filed against him for allowing an unauthorised person to drive the garbage truck.