Fire at Lalbagh shop: Six fall ill from smoke inhalation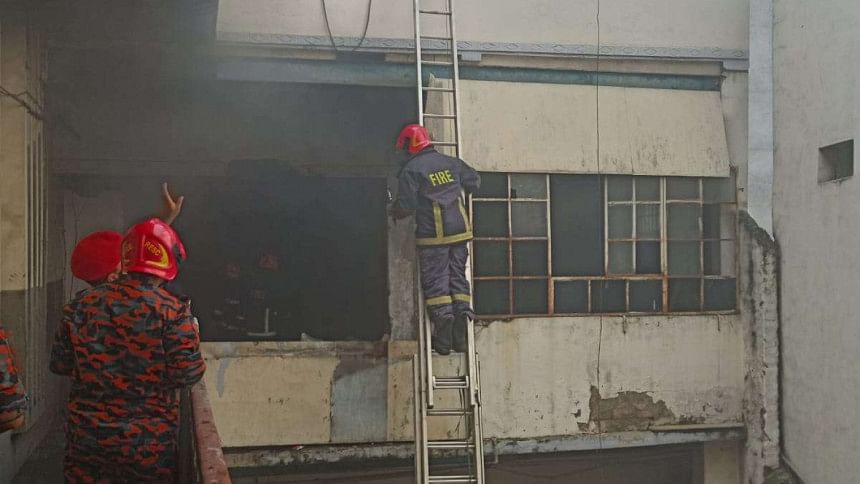 Six persons including five of a family fell ill after inhaling smoke from a fire that broke out at a plastic shop in Dhaka's Lalbagh area this afternoon.
They were rushed to Sheikh Hasina National Institute of Burn and Plastic Surgery.
The injured are: house owner Jakir Hossain, 65, his wife Taslima Hossain, 62, their son Md Rafi, 39, daughter-in-law Tahsin Karim Anika, 30, grandchild Zyna Hossain Afrin, 13 and domestic staff Maksuda Begum, 60.
Fire service officials and the victims' neighbours said the family lived on the second floor of the three-storey building which housed the plastic shop on the ground floor.
They were at home when the fire originated at the shop around 1:30pm. Immediately, the black smoke engulfed the building, forcing them to take shelter on the rooftop.
All six inhaled smoke and fell sick before locals rescued them using a ladder from the nearby building, Md Badsha, a neighbour, said.
Rakibul Islam, duty officer of Fire Service and Civil Defence, said seven firefighting units brought the blaze under control around 3:30pm.
Hospital sources said the six persons were kept under observation with oxygen support.