Fertiliser-laden vessel sinks in Pasur river
It may pose risk to biodiversity of the river flowing through the Sundarbans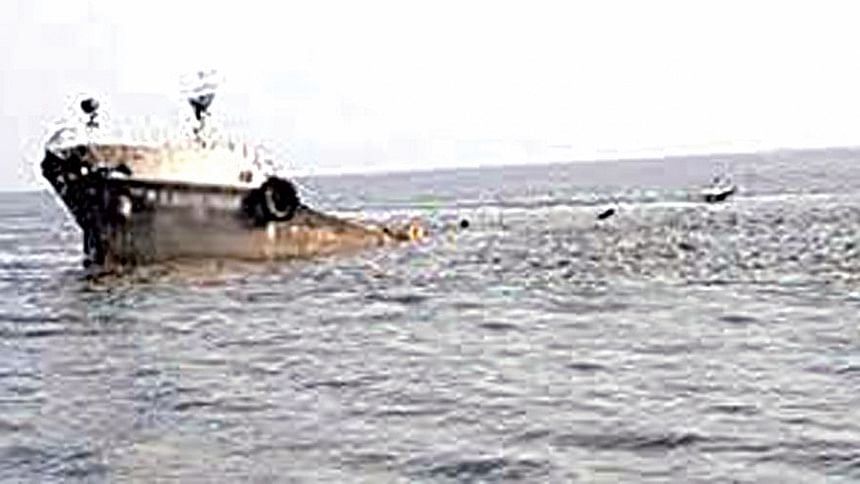 A lighter vessel carrying 500 tonnes of fertiliser sank in the Pasur river near the Mongla port after a collision with another vessel early yesterday.
The propeller of the sunken vessel MV Shahjalal Express broke when it collided with Liberian-flagged MV Supreme Valor around 12:30am, Captain Mohammad Shaheen Majid, harbour master of Mongla Port Authority, told The Daily Star."Plying of vessels was not hampered due to this incident. The owner has to salvage the vessel within 15 days as per rules. If not done, the port authority will take necessary steps," he said.
Eight crew members of MV Shahjalal, which was heading towards Nawapara of Jashore, managed to swim to a nearby lighter vessel.
Prof Dilip Kumar Datta of environmental science discipline at Khulna University told this correspondent that the fertiliser will dissolve in water and it may pose risks to the biodiversity of the Pasur river, one of the rivers flowing through the Sundarbans.
This incident happened a month after the sinking of an oil tanker in the Meghna in Bhola.