Rail link of Ctg with Dhaka, Sylhet restored after 10 hours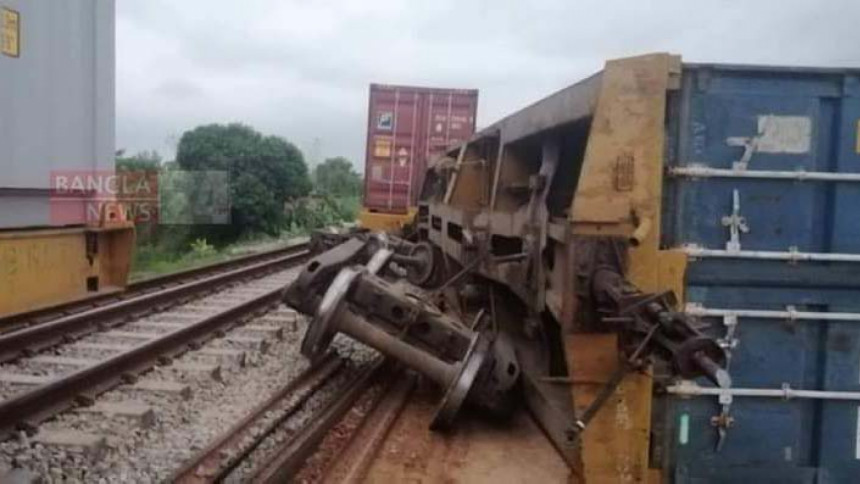 Rail communications of Chattogram with Dhaka and Sylhet was restored after around 10 hours of suspension following a train derailment at Rajapur station in Cumilla's Burichang upazila early today.
Three compartments of the freight train veered off the tracks due to technical glitch when the train, which was heading for Dhaka from Chattogram, reached at the station around 4am, Md Liaqat Ali, assistant engineer of Laksam railway junction. 
On information, a number of rescue trains from Laksam Akhaura railway junction went to the spot and started salvage operations. 
The rail communications were restored around 1:45pm on completion of the rescue operation, reports out Cumilla correspondent quoting Assistant Stationmaster of Cumilla station Rifat-Ul-Islam.
Soon after the operations resumed on the routes, the Chattogram-bound Turna Nishitha from Dhaka left the Cumilla station.