Flames, debris from Ctg depot fire spread to 2.5km radius
Indirect impact up to 10km, says Dundee University academic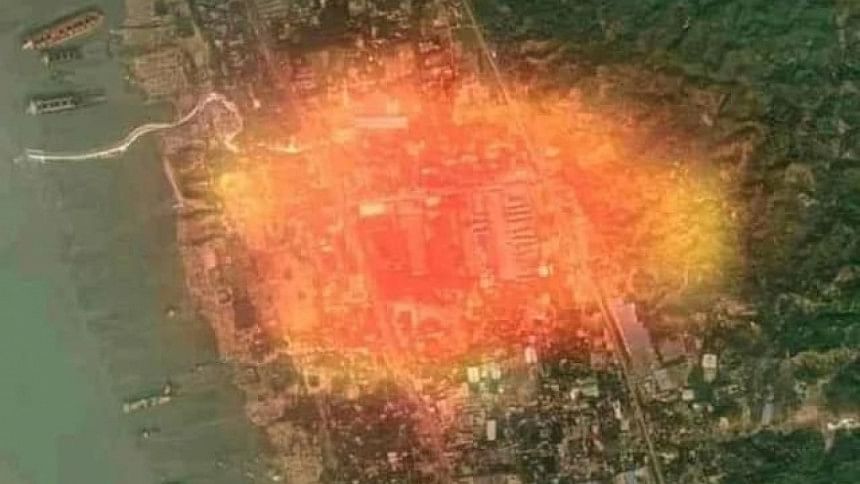 Last night, flames, fumes, smoke, and debris from the fire and explosion at BM Container Depot in Chattogram's Sonaichhari, Sitakunda extended across a 2.5km radius, with an indirect impact of up to 10km.
Dr Nandan Mukherjee, an academic from Dundee University, analysed a satellite image from the United States-based organisation Zoom Earth and told The Daily Star that it caused such high temperature that it formed a small microclimatic environment.
"Because the temperature in the region has risen, people even 10km away from the accident site may detect a foul chemical stench and have burning sensation on their eyes," he added.
People living a few km away from the accident site felt the tremors of the explosion, Nandan said over the phone.
Nandan stated that he was tracking the progress of the heat belt caused by the fire and explosion by viewing the satellite image every hour.
The explosions happened last night at the BM container yard in Sitkunda, following a fire.
The blast was so powerful that it jolted people living four-five km away from the accident site.
Fire fighting crews were still battling the blaze around 5:00pm. So far, 49 people have died and more than 200 have been wounded in the incident.
The presence of a large volume of hydrogen peroxide at the depot was confirmed by fire department sources. Hydrogen peroxide is a well-known strong oxidizer.
Although hydrogen peroxide is not a combustible material, it may sometimes make a fire worse.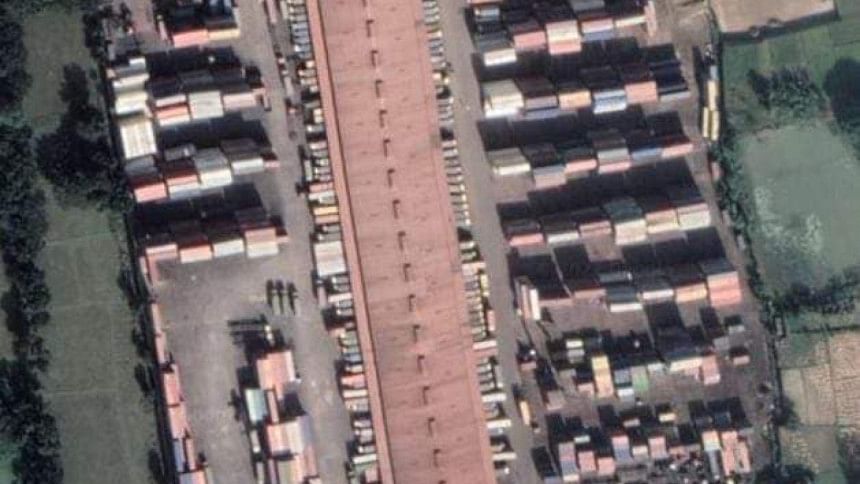 Following the explosion, toxic smoke blanketed the whole area, according to The Daily Star reporters who covered the incident. The poisonous fumes made several of the fire fighters ill.
Villagers in the vicinity of the depot said that their eyes were burning, according to our Chattogram office.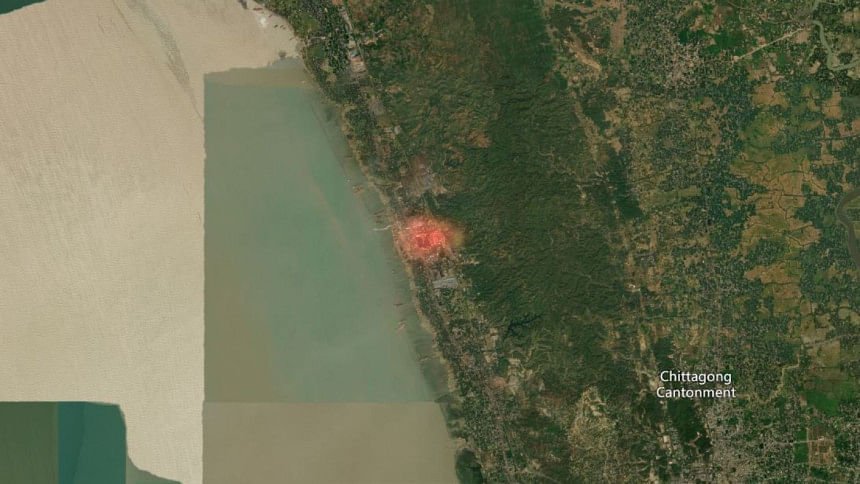 Nandan explained that chemically caused fires are difficult to extinguish with water, which is why the firefighting crews were unable to do it so far.
Because the temperature of a chemically produced fire is usually quite high, water vapours in the air.
"As a result, the firemen will have to attempt something else than the traditional procedure," he explained.
He advised using satellite images to study the progress of the fire and devise a strategy for putting it out.
According to Nandan Mukherjee, the wind speed over the depot area was roughly 22km per hour at 5:00pm yesterday, and it was blowing towards Kumira, Barbkunda, and Sitakunda from the south and southwest.
Nandan said the fire was spreading towards a forest area that was critically endangered, based on the satellite image.