BRT girder tragedy: Preliminary probe report submitted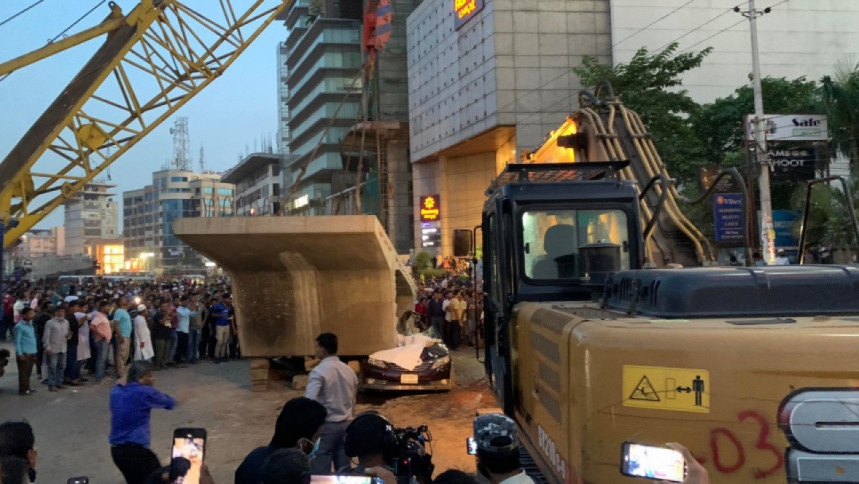 A six-member panel probing the Dhaka Bus Rapid Transit (BRT) girder tragedy has submitted a preliminary report to the government today (August 16, 2022).
Five members of a family, including two children, were crushed to death yesterday (August 15, 2022) after a girder of the BRT project in Uttara fell from a crane on their car. A newlywed couple also travelling with them, fortunately escaped death.
The Ministry of Road Transport and Bridges yesterday formed the six-member probe committee to investigate the tragedy.
Nilima Akhter, additional secretary of the Road Transport and Highways Division, has been made the head of the committee. The panel has been asked to submit a full report within the next two days.