Another univ student dies in road crash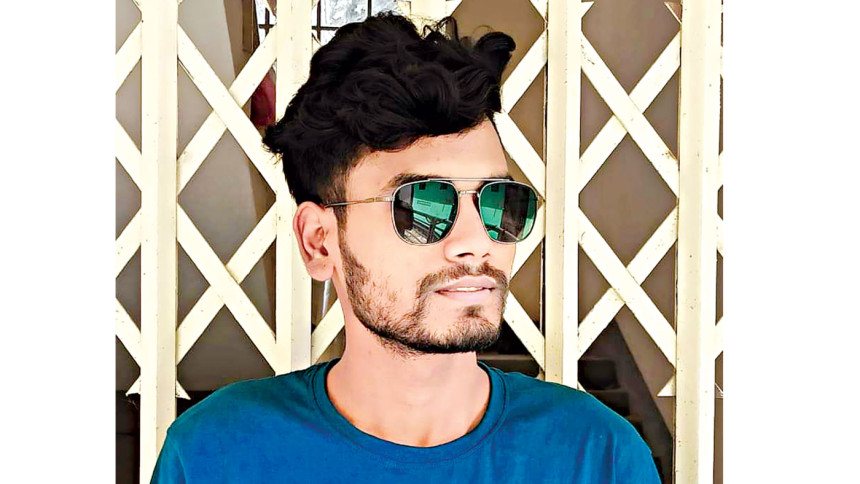 Even with the students' movement for road safety continuing across the country, the numbers of accidents and victims are still rising as another university student was killed in Noakhali yesterday.
With this, at least seven students were killed on the road over the past 15 days.
In Noakhali, a lorry hit a CNG-run auto rickshaw from behind around 12:30pm yesterday. The auto rickshaw was carrying passengers, including Ajay Majumder, a third-year student of Department of Information Sciences and Library Management of Noakhali Science and Technology University (NSTU).
Ajay died in the accident, which took place at the Sonapur zero point.
After the news spread, students of NSTU blocked the area and Maijdee town road for hours.
"Ajay was going back to his house in Maijdee after his class finished on the auto rickshaw," said Prof Newaz Mohammed Bahadur, the proctor of NSTU.
"After the lorry hit the auto rickshaw from behind, Ajay fell off and died on the spot."
Police said they seized the lorry but the driver had fled.
"We will conduct a drive to arrest the driver and helper," said Mohammad Shahed Uddin, officer-in-charge of Sudharam Model Police Station.
7 STUDENTS KILLED IN 15 DAYS
On November 24, Nayeem Hasan, a 2nd-year student of Notre Dame College was killed after being hit by a Dhaka South City Corporation vehicle in Gulistan of the capital.
The incident sparked outrage and students from various schools and colleges raised their voices against the killing, demanding safe roads.
Even during the movement, the number of students' deaths on roads did not stop rising.
On November 29, Md Mainuddin Islam, 19, a candidate of the ongoing secondary school certificate exams was killed after an Anabil Paribahan bus ran over him near Rampura Bazar in Dhaka.
On November 30, two college students were killed as a freight truck ran over the motorcycle they were on in Bogra's Sherpur upazila.
On December 4, Mahadi Hasan Limon, 21, a fourth-year student of Green University, died after a lorry hit his motorcycle on the capital's Airport Road.
On December 6, Hafiza Akhter, a seventh-grader at Gopalidighi KP High School died in Tangail when she was run over by a bricks-laden truck after she fell from a battery-run auto-rickshaw.
Students across the country have been protesting and demanding the gazette for half fare on buses and safe roads.
Today, a human chain programme will be held all over the country, including at Dhaka's Shantinagar intersection.
This information has been confirmed by Enzamul Haque, a master's student of Dhaka State University, who is one of the leaders of the safe road movement.