All that remains is a photograph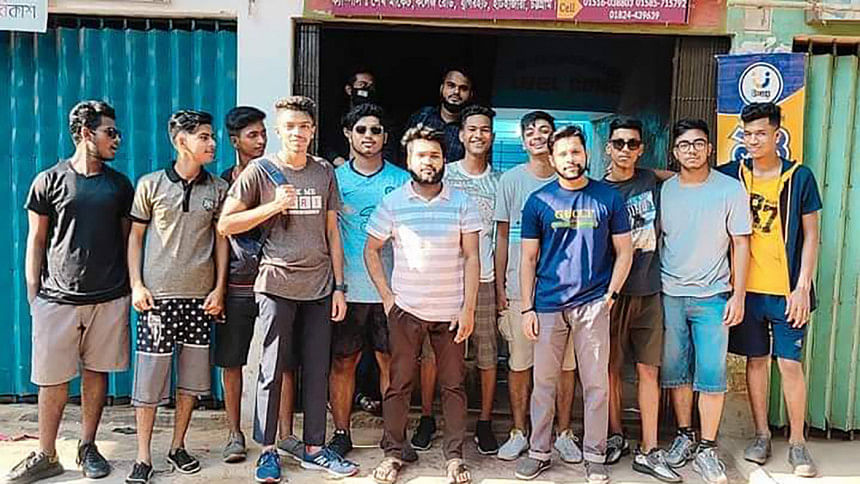 Ten out of 11 victims, who died as a train hit a microbus at a rail crossing in Mirsharai of Chattogram today (July 29), were teachers and students of a coaching centre at Hathazari upazila of Chattogram.
Around 9am today, a photograph of the teachers and students was taken in front of the coaching centre before going to visit Khaiyachhara waterfall of Mirsarai, but who knew that this picture would be their last, and become a memory for the relatives of a tragic accident.
The picnic was organised by R and J Plus Coaching Centre located in Jogirhat area of Hathazari to entertain the students ahead of the SSC and HSC examinations. The package was Tk 500 per person for the picnic.
A total of 18 people, including 12 students and four teachers, and the driver and helper were on the vehicle.
The 12 students comprised of HSC candidates of Jogirhat Ziaur Rahman College, and six were SSC candidates of Najumia High School.
All four teachers of the coaching centre -- Jisan, Sajib, Rakib, and Ridwan -- were killed in the mishap.
Two of the students were identified as Musahab Ahmed Hisham, and Emon, who were SSC students from Najumia High School. Identities of the others could not be known yet.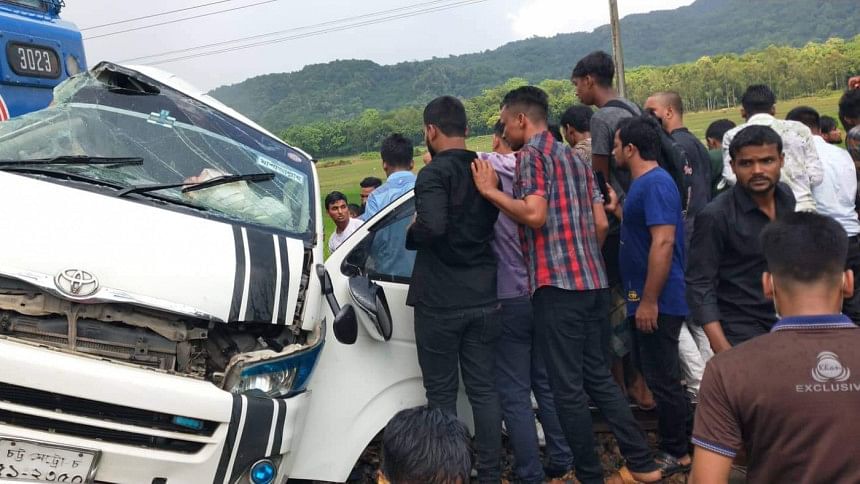 Six students, four teachers, and the microbus driver were killed in the accident while six other students and microbus helper are undergoing treatment at the Chittagong Medical College Hospital, according the doctors and victims' families.
Doctors said all of the injured were in a critical condition.
As the news of the accident spread in the area, relatives, students of the coaching centre, and friends thronged the Chittagong Medical College Hospital to check on the victims.
Talking to reporters at the CMCH emergency unit, Hisham's uncle Md Manik, who burst in tears following the news of the death of his nephew, said, "I forbade him [Hisham] to go to the picnic but he did not listen to me. My nephew went to the picnic with his friends without informing anyone."
Sajid, an SSC candidate of Najumia High School, came to see the bodies of his friends at the CMCH. He said, "I was supposed to go for this picnic too, but could not go as I did not get permission from my family. I seem to have survived by luck."
He added, "I feel very sad for my friends. I never thought I would lose my friends like this."