4 containers with chemicals identified at Ctg depot
Efforts on to remove them, army says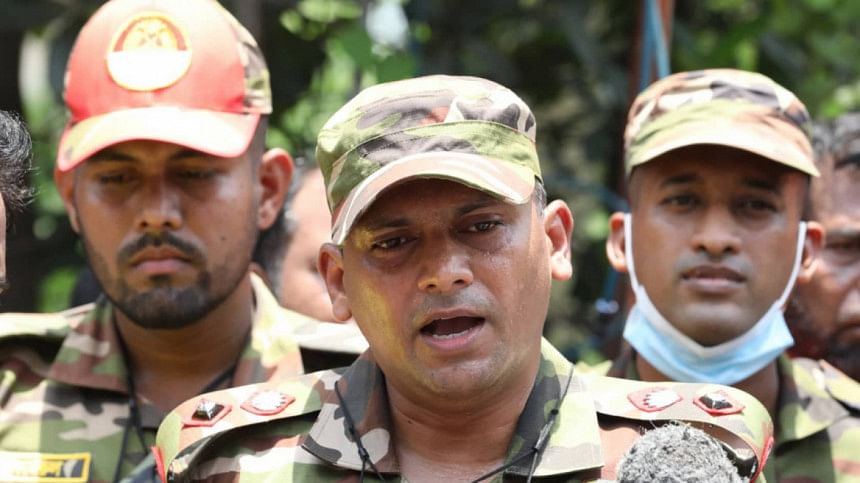 There are four containers that still contain inflammable chemicals inside the BM Container Depot in Chattogram's Sitakunda, the army said today.
"Efforts are now underway to safely remove the four identified containers," said Lt Col Ariful Islam, commander of Brigade-18 of Bangladesh Army's 24 Infantry Division.
"That's why, the fire is still burning in the depot… it's not completely under control," he added.
He said this at a press briefing around noon today (June 6, 2022).
According to BM Container Depot authorities, there were over 2,500 containers in the depot. Of these, 1,300 were empty, 800 were for export, and around 500 were full of imported goods.
Also, as many as 24 containers contained hydrogen peroxide.