3-member probe body formed over Cumilla gas balloon cylinder blast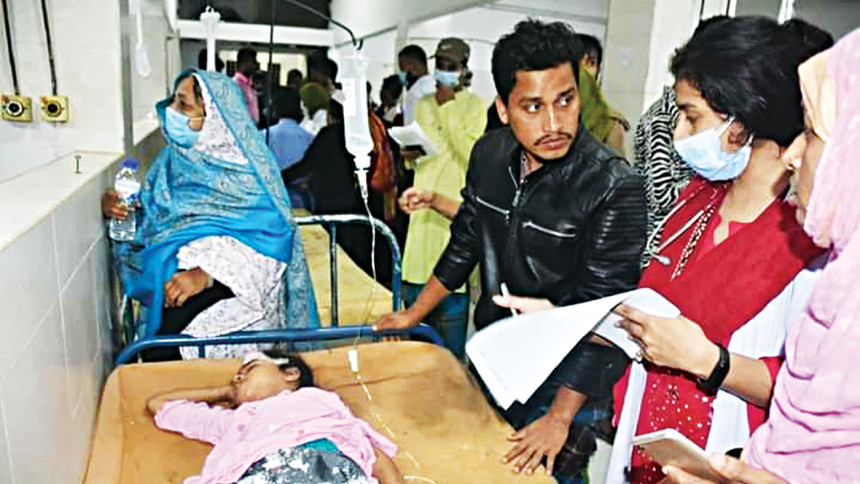 A three-member probe committee was formed today to investigate yesterday's helium cylinder blast in Cumilla's Nangalkot upazila that left at least 40 people, including children, injured.
The committee, headed by Assistant Commissioner (land) Ashraful Haque, has been asked to submit its report by next three days, said Nangolkot upazila Nirbahi officer Lamia Saiful.
The other committee members are Akhteruzzaman, assistant director of Fire Service & Civil Defence, and Md Rakibul Islam, inspector (investigation) of Nangalkot Police Station.
The decision was taken by the district administration, she said, adding that the upazila administration has provided 15 injured persons' families Tk 10,000 in cash for each.
Dr Sefayet Ullah, assistant professor of Surgery Department and in-charge of casualty department of Cumilla Medical College Hospital, said a total of five injured patients have been referred to Dhaka Medical College Hospital for better treatment.
Those patients are Balloon seller Anwar Hossain (35), Abdur Rab (27), Sabbir Hossain, Saiful Islam (12), and Emon Hossain (15).
He said two injured children had gone under surgery. The rest of the children need follow-up checkups. Around seven patients have been released from the hospital.
Mokara Union Parishad Chairman Md Saifuddin visited the accident site. He said the blast damaged three to four houses.
The balloon seller Anwar used to work as a mason but he occasionally sells toys and similar things. This time he first brought a helium gas balloon cylinder to sell balloons at a fair, locally known as Thanda Kali Mela, a century-old Hindu religious festival.
However, the upazila administration did not permit holding the fair due to increasing coronavirus infections, the chairman added.
Read More: 35 children hurt as helium cylinder explodes