2 siblings die after pest control cleans home
Police suspect pesticide poisoning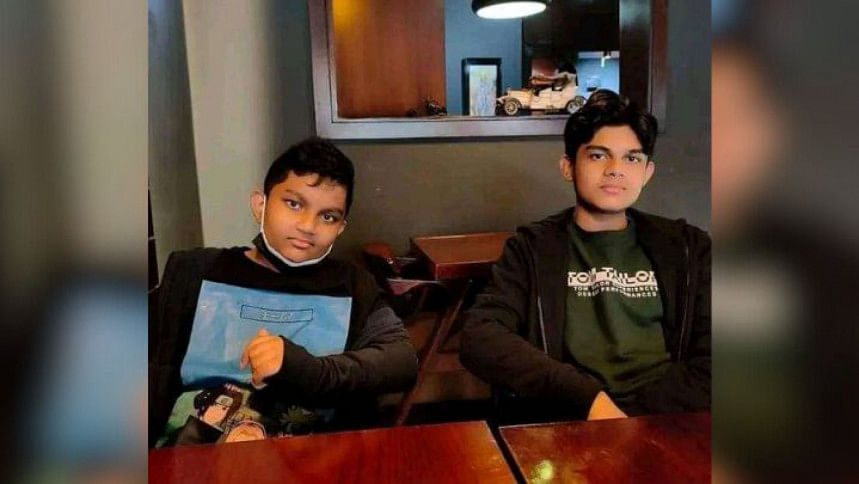 Two siblings have died allegedly from pesticide poisoning after a cleaning service provider used pest control in their house in Dhaka's Bashundhara Residential Area.
Shayan Mobarrat Zahin, 15, a student of grade 8 and Shahir Mobarrat Zayan, 9, a grade 3 student of an English medium school, died on Sunday.
Asaduzzaman, officer-in-charge of Bhatara Police Station, today said they suspect that the two boys might have died due to pesticide poisoning.
Quoting the family members, Inspector (Investigation) Shariful Islam said Mobarak Hossain, the father of the two children, hired DCS Organisation Ltd for pest control of the house at Block-I.
"The employees of the company applied pesticides there on Friday from 3:00pm to 6:00pm. I was there supervising the work wearing a mask, while my wife and 3 children were out attending an event," Mobarak told The Daily Star yesterday.
He said the employees asked them to enter the house after two to three hours. The family members, however, took extra precautions and returned to the house after about 10 hours.
The inspector said all the family members fell sick, but the children had to be rushed to a nearby private hospital. Zayan died there on Sunday morning and Zahin breathed his last later that night, the inspector added.
The reason for their deaths is believed to be poisoning from the pesticides, he said.
Their sister is still undergoing treatment at the hospital, police said.
The family members and relatives alleged that the incident happened because of the "incompetent" staff of the pest control service.
When this correspondent called the cleaning and pest control provider, a man, without identifying himself, said a technical team who worked at the house is now at Bhatara Police Station.
Md Shohidullah, deputy commissioner of Gulshan Division Police, said they allowed the family to bury the body of one child without an autopsy.
The other child's body was sent to Shaheed Suhrawardy Medical College morgue for autopsy.
When asked, the father said he was not sure what caused the death of his elder son on Sunday morning. So he went for the burial without an autopsy.
However, the death of his second son made him realise that the pesticides used by the service provider might have something to do with the deaths.
Morgue sources said they primarily suspect the boy died due to pesticide poisoning. More will be known after the release of the forensic lab report, they added.
Till the filing of this report at 10:00pm, no case was registered with any of the police stations in the capital.