2 Rab men die in Magura road crash chasing drug-laden van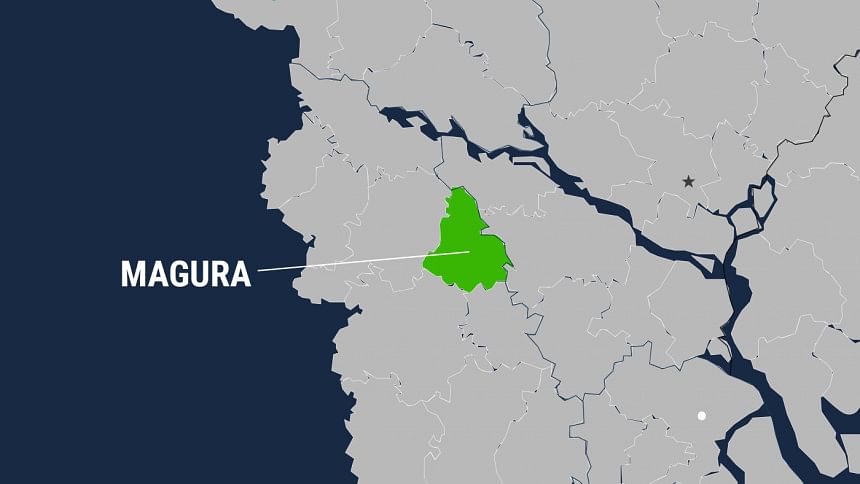 Two Rab members were killed in a road accident in Magura while chasing down a pickup van suspected to be carrying narcotics. The pickup van driver was also killed in the crash.
The incident took place when a Rab patrol car collided with the pickup van on the Magura-Jhenidah highway at Rautara Saitrish area of Sadar upazila at around 3:30pm early today, reports our Jhenidah correspondent.
The deceased Rab members are Anisur Rahman, 35, and Faruq Hossain, 36. The pickup van driver has been identified as Mofidul Islam, 35.
Meanwhile, an injured Rab member Md Nazmul, 35, has been sent to Dhaka by helicopter, said Magura Additional Superintendent of Police Kamrul Hasan.
He said, "Based on a tip-off about a pickup van carrying narcotics from Jhenidah to Magura, Rab-6 members set up a check-post on the Magura-Jhenidah highway.
"Spotting the vehicle, Rab members signalled it to stop but the pickup van disobeyed and sped towards Magura without stopping."
"Subsequently, a Rab patrol car followed it in pursuit. As it sped passed the pickup van and tried to stop it, they collided and fell off the side of the highway."
This police official said that 391 bottles of contraband phensedyl were found on the pickup van following the crash.
Faruq Hossain died on the spot, and Anisur Rahman and Mofidul were taken to Magura Sadar Hospital, where doctors declared them dead, he added.
The bodies have been kept at the hospital morgue for post-mortem.