Bangladesh army personnel to work in controlling Ctg depot fire
Chattogram Divisional Commissioner says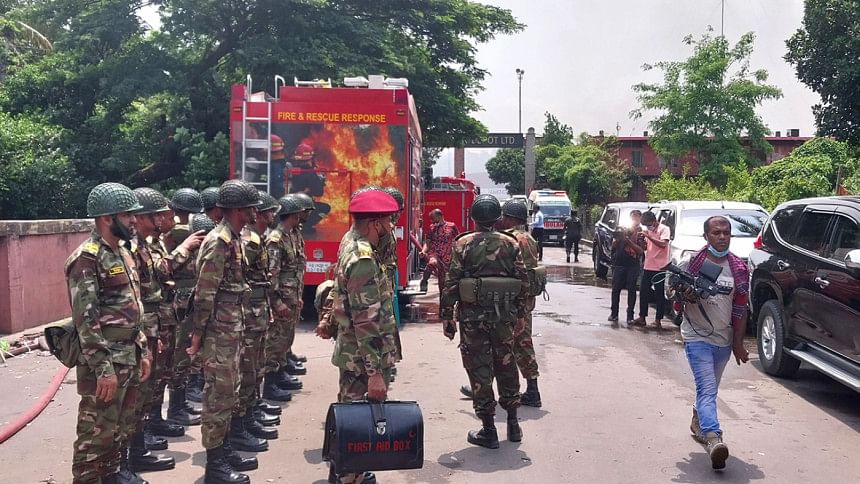 Bangladesh Army has been requested to engage in controlling the fire that broke out at BM container depot in Sitakunda upazila of Chattogram last night. 
Confirming the matter, Chattogram Divisional Commissioner Md Ashraf Uddin who is visiting the spot told journalists that the fire was burning for over 13 hours (around 10am when this report was filed) but it is yet to be brought under control.
As Bangladesh Army has an expertise in this sector, they have been requested to engage in controlling the fire, he said.
A team of 150 to 200 members of Bangladesh Army have reached the spot and are now going to work on bringing the fire under control, informed the Divisional Commissioner.
He also said there are two canals linked with the depot through drains which are also connected to the Bay of Bengal. And the Army team will also work on checking the extent of chemical leakage from the depot to the bay.