Pakistan finance minister cancels US trip to IMF, World Bank meetings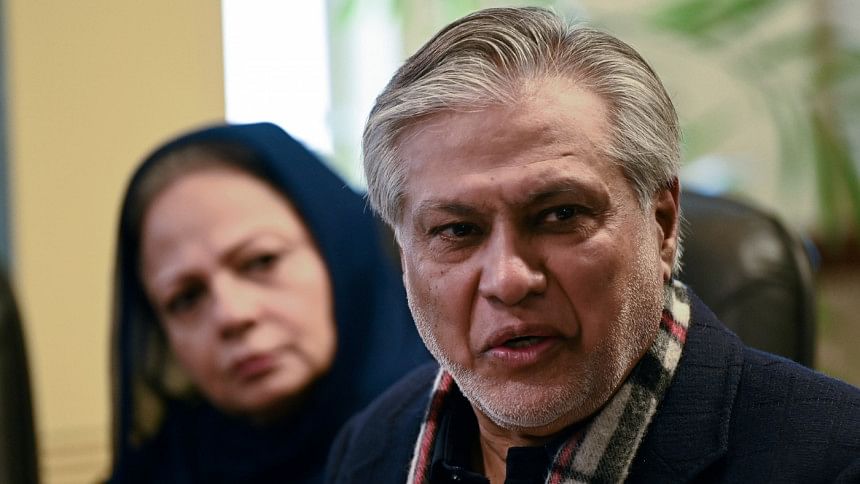 Pakistan's finance minister has cancelled a visit to Washington for spring meetings of the International Monetary Fund (IMF) and World Bank, government officials said today, citing domestic political turmoil as the reason.
Minister Ishaq Dar was scheduled to attend the meetings from April 10 and see top IMF officials and multilateral creditors in a bid to secure stalled funding that the South Asian country desperately needs to avert a balance-of-payments crisis.
Islamabad has been negotiating with the IMF since early February to secure USD 1.1 billion funding as part of a $6.5 billion rescue programme agreed in 2019.
Two government officials cited political turmoil as the reason for the cancellation. The English-language Express Tribune newspaper quoted Dar as saying he was not going because of the political crisis.
The finance ministry did not respond to a request from Reuters for comment.
Former cricket star Imran Khan has been challenging the government since he was ousted as prime minister after losing a vote of confidence in parliament a year ago.
Khan has been heading a protest campaign to press for a new election. Prime Minister Shehbaz Sharif has rejected Khan's demand, saying a general election is due anyway late this year.
In the latest twist, the Supreme Court has ordered voting in snap polls for two provincial assemblies to go ahead but the government has rejected the court order.
While Khan wants the provincial elections now, Sharif says it is too costly to organise votes both now and again later in the year, and all of the votes should be at the same time later.
The government also says two rounds of voting this year would put too much strain on agencies responsible for election security when they are also facing a resurgent Islamist militant threat.
The Supreme Court has said it would be illegal to delay the provincial votes.
The officials said the finance secretary, the top civil servant in the ministry, and the central bank governor would likely lead Pakistan's delegation to Washington.