India offers free transit to Bangladesh for exporting goods to other nations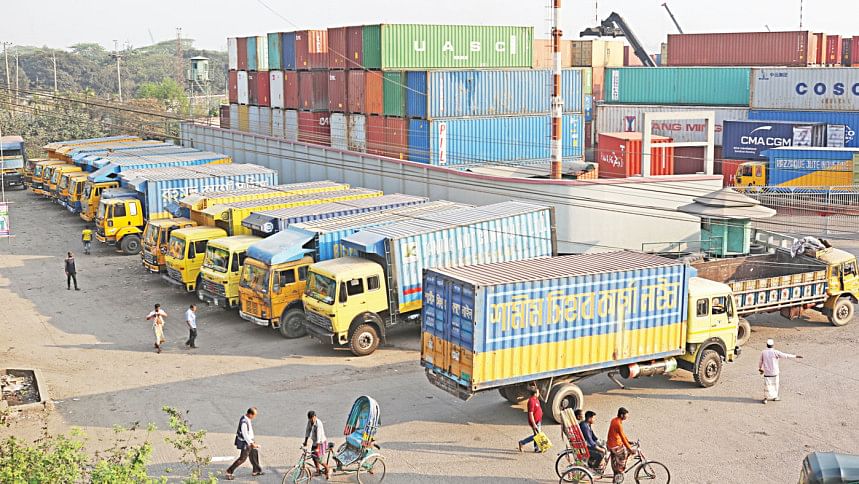 India has offered free transit via its territory to Bangladesh for exporting its products to third countries through specified land customs stations, airports, and seaports.
This was stated in a joint statement issued today (September 7, 2022) after Prime Minister Sheikh Hasina held comprehensive talks with her Indian counterpart Narendra Modi in New Delhi on the second day of her four-day state visit to India.
In this regard, the Indian side invited the Bangladesh business community to use its port infrastructure for transshipment to third countries, reports our New Delhi correspondent.
India has also been providing free transit to Bangladesh for exporting its products to Nepal and Bhutan.
The two leaders welcomed the recent finalisation of a joint feasibility study which recommended that Comprehensive Economic Partnership Agreement (CEPA) will be beneficial for both countries and directed trade officials on both sides to start negotiations within the calendar year 2022 and to complete these at the earliest, in time for Bangladesh's final graduation from LDC status.
Reiterating the importance of facilitating trade between the two countries, they stressed on the urgent need for upgradation of infrastructure and facilities at the land customs stations/land ports, and urged for removal of port restrictions and other non-tariff barriers at identified land customs stations.
The Indian side reiterated its request for at least one major land port without port restrictions on the border with North-eastern states of India, for easier market access, starting with ICP Agartala-Akhaura. Both leaders welcomed the progress made on India's proposal to fund the development of a second freight gate at Petrapole-Benapole ICP and directed the officials to complete the work as soon as possible.
The leaders also stressed on the effective implementation of the 2011 MoU on "Conservation of the Sundarbans" including through the convening of the JWG at the earliest, so that the ecosystem of this deltaic forest and the people dependent on this ecosystem can live sustainably.