India invested in creating people-centric dev partnership for all: Doraiswami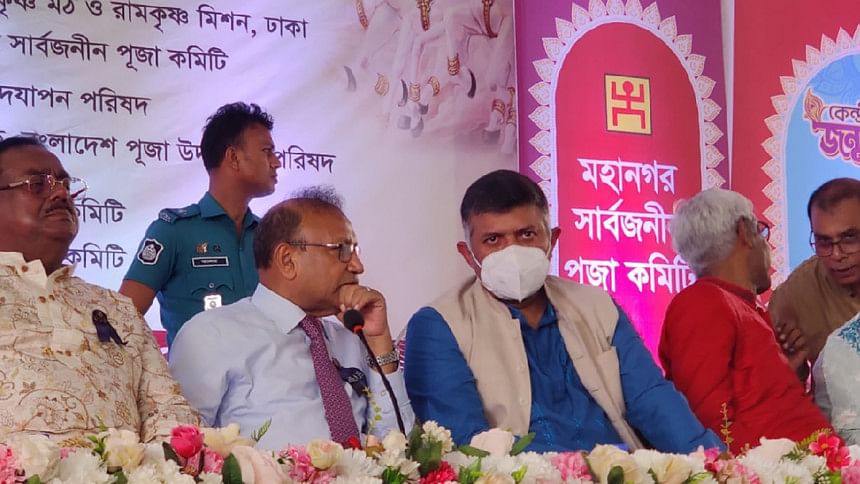 Indian High Commissioner to Bangladesh Vikram Kumar Doraiswami today (August 20, 2022) hoped that the traditional spirit of happiness, friendship, peace and harmony will only grow in a Bangladesh that remains true to the remarkable founding vision and values of its Liberation War.
"It is with the hope that in the years ahead, Indian and Bangladeshi people will continue to fully celebrate every festival that makes our subcontinent the world's most diverse region," he said.
The high commissioner made the remarks at the Janmashtami festival in Dhakeshwari temple organised by Mahanagar Sarbajanin Puja Committee.
Doraiswami said there can be no progress for either individually and India, Bangladesh need each other's cooperation to ensure a "peaceful, stable, secure" neighbourhood, and an interconnected sub-region.
"We in India are committed to this goal, for the equal progress of our countries. This is why we are invested in creating a broad based, people-centric development partnership aimed at all people and communities," he said.
The high commissioner said all Indian governments have given highest priority to this friendship.
"We will always hope that this is reciprocated by all groups and parties here as well. Regardless of that, all of my predecessors have worked single-mindedly to seek friendship with the people of Bangladesh, throughout your history, and with all shades of Bangladeshi opinion," he said.