Hindutva summit: Pak PM blasts Modi for 'silence'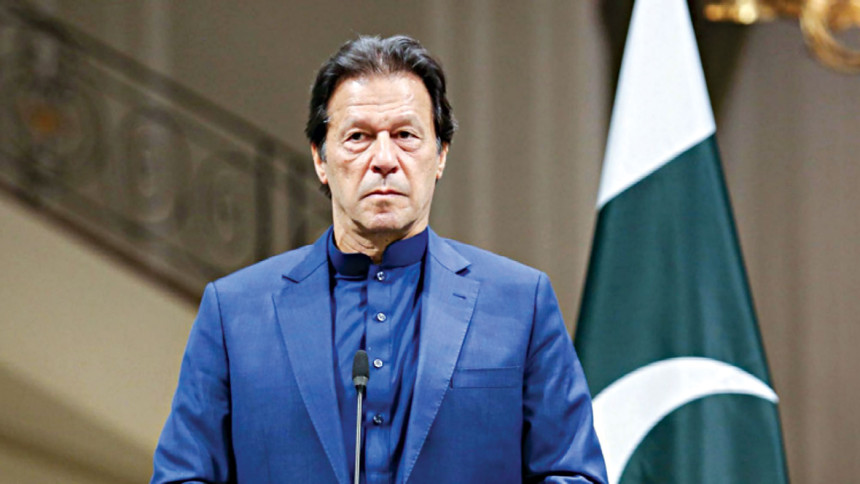 Pakistan's Prime Minister Imran Khan yesterday said the Narendra Modi-led government was "a real and present threat to peace" in the region, adding that all minorities in India were at the target of extremist groups operating under the patronage of the ruling Bharatiya Janata Party (BJP).
Last month, leaders from several far-right groups in India had issued calls for the ethnic cleansing of minorities in the country, especially targeting its 200 million-strong Muslim population. A report by The Quint had said that the "hate speech conclave" was organised by Hindutva leader Yati Narsinghanand from Dec 17 to 19 in Uttarakhand's pilgrimage city of Haridwar, where multiple calls to kill minorities and attack their religious spaces were made.
PM Imran, in a series of tweets yesterday, blasted Modi for his "continuing silence" and inaction against extremist Hindutva groups calling for genocide of minorities in the country.