Covid vaccination: Bangladesh above only Afghanistan in South Asia
ADB Outlook Supplement report says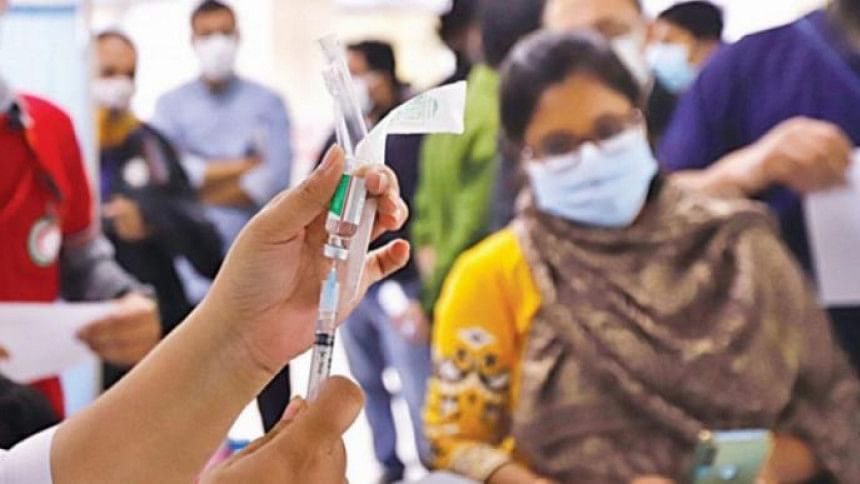 Bangladesh is above only Afghanistan among South Asian countries in Covid-19 vaccination, according to data of Asian Development Bank (ADB) Outlook Supplement as of December 2 this year.
Among the eight South Asian nations, Bhutan performed the strongest and it is in the first position as the county has already vaccinated nearly 80 percent of its population while Maldives is in second position as the islandic nation vaccinated more than 75 percent of its population.
Sri Lanka ranked third as this country vaccinated more than 70 percent of its population so far. India and Nepal have vaccinated more than 30 percent of their population.
Pakistan vaccinated nearly 25 percent of the population and it is in sixth position followed by Bangladesh, as seventh, and Afghanistan, as eighth.
As of December 9, some 24.50 percent population of Bangladesh have been fully vaccinated and 15.09 percent got a single jab, according to "Our World in Data". However, Bangladesh's position is 35th among the 44 Asian nations.