Longest-living male giant panda in captivity An An dies at 35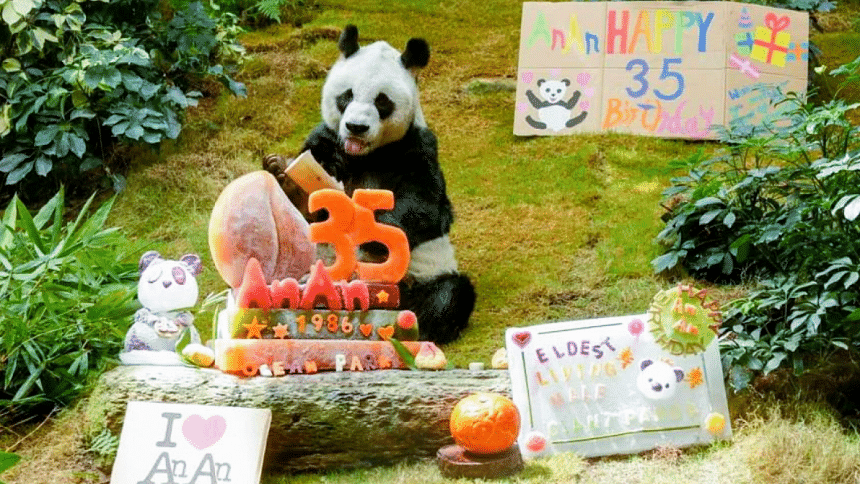 The world's longest-living male giant panda under human care, An An, has died at the age of 35, the Hong Kong zoo where he spent most of his life said yesterday.
An An's health had deteriorated in recent weeks, with a severe decrease in physical activity and appetite, and he was euthanised by veterinarians early Thursday morning, a statement from the amusement park and zoo Ocean Park said.
The park said he was equivalent to 105 in human years, and that "the difficult decision" to put him down had been made for welfare reasons in consultation with Chinese experts.