Chinese foreign minister arrives in Delhi day after India rejects comments on Kashmir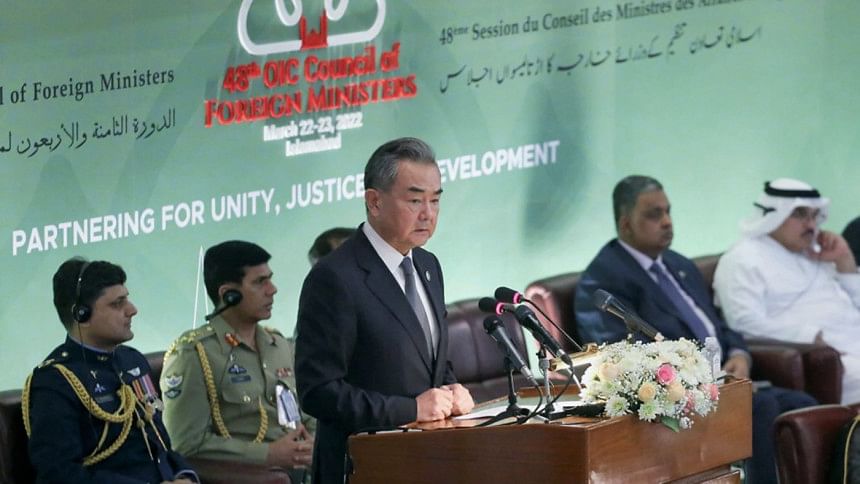 Chinese Foreign Minister Wang Yi arrived in New Delhi tonight on a previously unannounced visit, the first to India  by a senior leader from Beijing since the armies of the two countries were involved in a clash in eastern Ladakh in May, 2020.
Wang is likely to meet India's National Security Advisor Ajit Doval and External Affairs Minister S Jaishankar tomorrow (Friday), reports our New Delhi correspondent.
The Chinese Foreign Minister landed in the Indian capital a day after India rejected his remarks on Kashmir at the opening ceremony of OIC meeting in Pakistan yesterday, terming them as "uncalled for" and underscored that Jammu and Kashmir is an internal matter of India.
Relations between India and China have nosedived as Chinese incursions became more frequent in Ladakh and led to a bloody clash in Galwan river valley in which 20 Indian and several Chinese soldiers died in June, 2020.
Several rounds of high-level talks between the two sides have led to partial de-escalation as the two armies completed the disengagement process last year in the north and south banks of the Pangong lake and in Gogra area. But there has been no return to the status quo that prevailed before 2020.