"Why do you have such bulging belly?" Mamata fat-shames TMC leader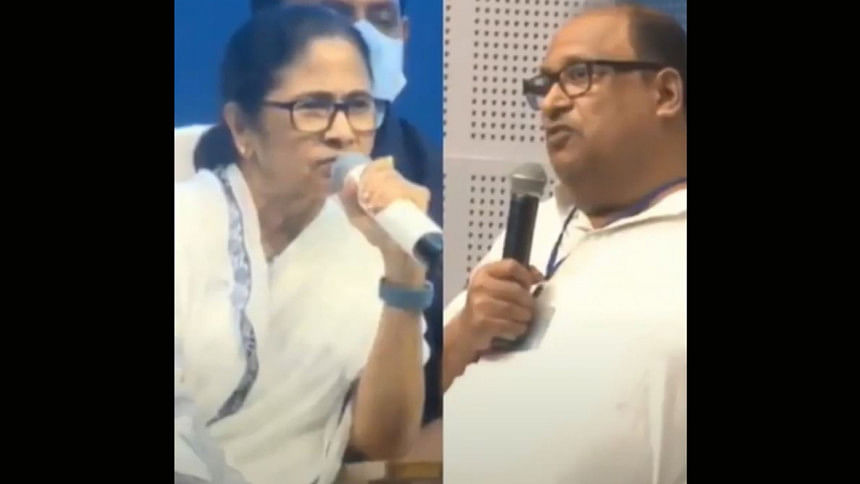 West Bengal Chief Minister Mamata Banerjee on Monday questioned how a local TMC leader and chairman of Jhalda municipality in Purulia district develop a "huge, bulging belly" and advised him to "shed the fat".
"Why do you have such a bulging belly? The way it's growing, you will definitely have a (heart) blockage," she told Suresh Kumar Agarwal during an administrative review meeting there amidst suppressed laughter.
Agarwal (62) told the West Bengal chief minister that he weighs around 125 kg and consumes lots of "pakoras" but claimed he is absolutely fit and without any ailment. He also said he exercises every day for nearly one and half hours, our New Delhi correspondent reports.
"Didi, I exercise for nearly one and half hours every day... But I like to have pakoras. I am absolutely okay, am non-diabetic, have no blood pressure problems and do not need to consume any medicine," he said.
Agarwal even demonstrated before Mamata, herself a fitness enthusiast, how he performs "pranayama" yoga.
Wearing an amused expression, Mamata then advised the TMC leader to stop eating pakoras.
The video of the conversation between Mamata and Agarwal has gone viral.