'Rape or love affair': Mamata facing major backlash over remarks on gang-rape case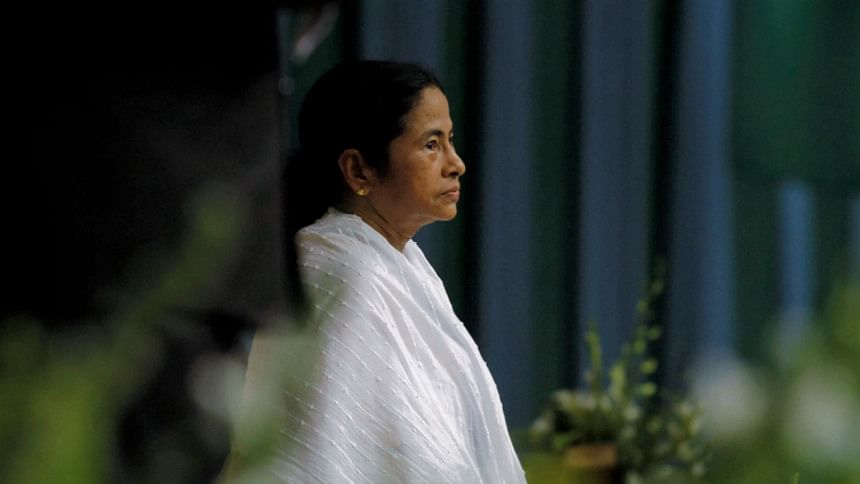 West Bengal Chief Minister Mamata Banerjee is facing a major backlash over her remarks casting doubts on the alleged gang-rape, murder of a 14-year-old girl in Nadia district, seeking to know whether the teenager was "raped or she was in a relationship and already pregnant".
Taking note of the alleged gang-rape incident, the Calcutta High Court on Tuesday ordered a probe by the Central Bureau of Investigation.
The 21-year-old main accused, who was sent to 14-day police custody by a local court on Monday, is the son of a ruling Trinamool Congress leader, our New Delhi correspondent reports.
Mamata's statement immediately drew sharp blowback from the opposition parties, including Congress, CPI(M) and BJP which termed her remarks as "insensitive".
Mamata had told the media in Kolkata that "what happened is bad. I condemn it. But I have heard that the accused and the girl were having a love affair. People in their neighbourhood knew. Their families knew. Everyone knew…," she said.
Mamata said, "The police are yet to understand the cause of the death. I had asked them. Will you call it rape or was she pregnant? Was it (the fallout of) a love affair? Have you enquired about these?"
She questioned why the FIR was registered on April 10, five days after the incident.
The girl's family alleged that the main accused had invited her to his birthday party on April 4 where she was allegedly gang-raped after being made to drink alcohol. She died the next morning due to excessive bleeding, they said.
The family also told the High Court that since one of the accused is the son of a TMC leader, local police had refused to register FIR and threatened the family.
Leader of the Opposition in Bengal Assembly Suvendu Adhikari said, "Look at the language she (Mamata) is speaking? There is no rule of law. People should rethink whom they have voted to power."
Congress leader in the Lok Sabha Adhir Ranjan Chowdhury said, " Does this victim not fall under TMC's Maa, Mati, Manush (mother, land, people) governance? Why is the CM playing the role of devil's advocate? Why is she defending those who committed the crime?"
National Commission for Women (NCW) Chairperson Rekha Sharma on Tuesday blasted Mamata over her remarks on the Nadia gang rape case.
"Being a woman, she should understand the pain of another woman. She pointed fingers at the victim, it was wrong," Sharma told ANI.