Offensive tweets on Prophet don't reflect govt's view: India tells Qatar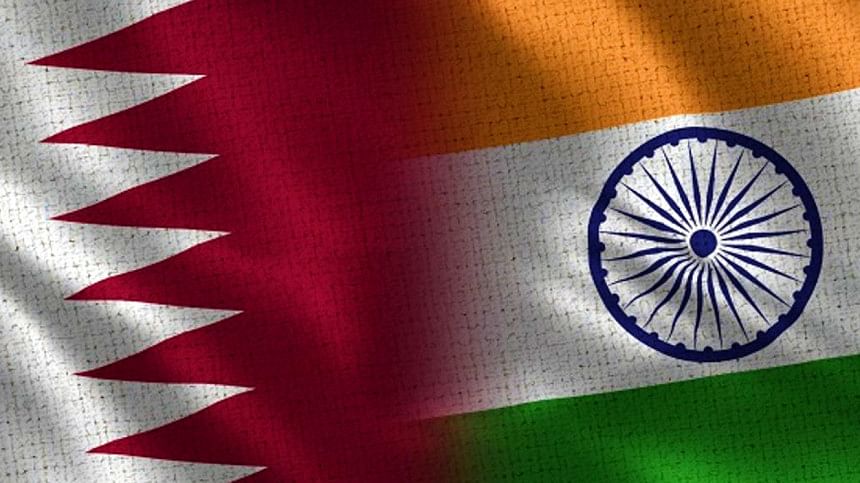 Qatar today summoned Indian Ambassador Deepak Mittal and handed him an official note, expressing total condemnation of the controversial remarks made by a now-suspended BJP leader against Prophet Muhammad (PBUH).
In response to a media query regarding statement issued by Qatar Foreign Ministry on an offensive tweet in India, the spokesperson of the Embassy of India in Qatar said: Mittal "had a meeting in the Foreign Office in which concerns were raised with regard to some offensive tweets by individuals in India denigrating the religious personality."
"Ambassador conveyed that the tweets do not, in any manner, reflect the views of the Government of India. These are the views of fringe elements," reports our New Delhi correspondent quoting the embassy spokesperson.
It said, "In line with our civilisational heritage and strong cultural traditions of unity in diversity, Government of India accords the highest respect to all religions."
"Strong action has already been taken against those who made the derogatory remarks," the Embassy spokesperson pointed out.
"HE Mr Soltan bin Saad Al-Muraikhi, the Minister of State for Foreign Affairs of the State, handed this note to the Ambassador of the Republic of India. The State of Qatar welcomed the statement issued by the ruling party in India in which it announced the suspension of the party's official from practicing his activities in the party due to his remarks that angered all Muslims around the world," the Qatar Foreign Ministry said.
Earlier today, the Bharatiya Janata Party suspended its spokesperson Nupur Sharma from primary membership of the party following objectionable and communal statements on Prophet Muhammad (PBUH) and Islam.
The Delhi unit of the BJP expelled its spokesperson Naveen Kumar from primary membership.
The BJP in a statement said, "During the thousands of years of the history of India, every religion has blossomed and flourished. The BJP respects all religions. The BJP strongly denounces insults of any religious personalities of any religion. The BJP is also strongly against any ideology which insults or demeans any sect or religion. The BJP does not promote such people of philosophy."
It said, "India's Constitution gives the right to every citizen to practice any religion of his/her choice and to honour and respect every religion. As India celebrates 75th year of its Independence, we are committed to making India a great country where all are equal and everyone lives with dignity, where all are committed to India's unity and integrity, where all enjoy the fruits of growth and development."