Modi drives car in Sweden from India using 5G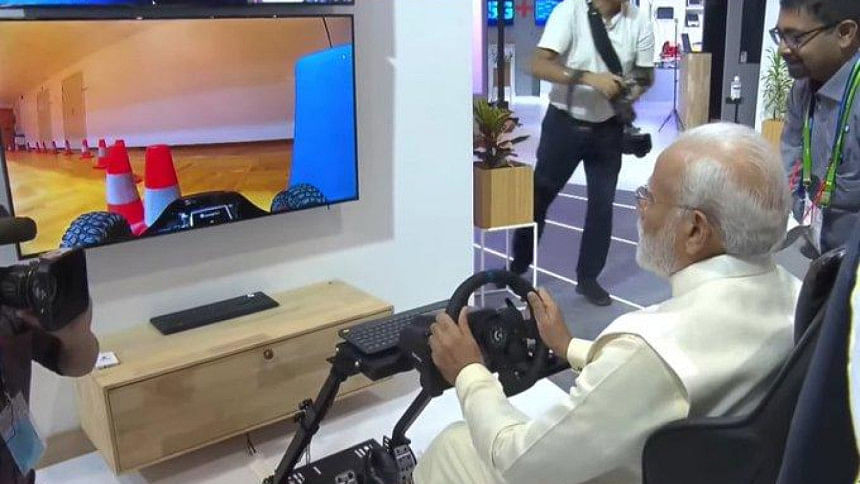 Indian Prime Minister Narendra Modi today got a taste of the 5G telecom service, capable of providing ultra-high-speedinternet, by test driving a car in Sweden from New Delhi using the latest service.
"PM @NarendraModi ji tests driving a car in Europe remotely from Delhi using India's 5G technology," Indian Commerce and Industry Piyush Goyal tweeted along with a picture.
Soon after launching the 5G service at the India Mobile Congress in New Delhi today, Modi visited the stalls set up by different mobile service providers, reports our New Delhi correspondent.
He drove the car in Europe remotely at the Ericsson stall and the vehicle was physically located in Sweden with the 5G technology facilitating the contact with the car's controls placed in India.