May Eid enhance spirit of brotherhood in society: Modi tweets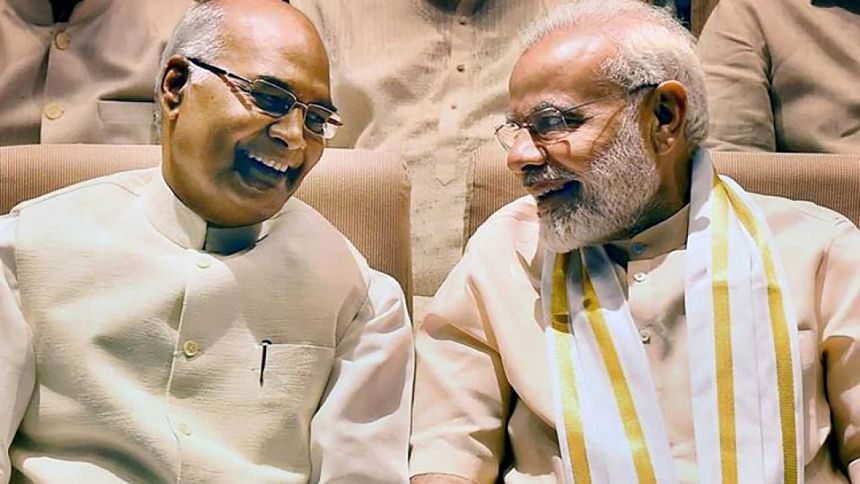 Indian President Ram Nath Kovind and Prime Minister Narendra Modi today extended greetings to their countrymen on the occasion of Eid-ul-Fitr.
In his message, the president said "on the occasion of Eid ul-Fitr, I convey my best wishes to all the countrymen, especially our Muslim brothers and sisters."
"On the auspicious occasion of Eid, let us resolve to dedicate ourselves to the service of humanity and for the betterment of the lives of the poor," Kovind said.
Modi, currently in Europe, conveyed Eid greetings on Twitter.
"Best wishes on Eid-ul-Fitr. May this auspicious occasion enhance the spirit of togetherness and brotherhood in our society. May everyone be blessed with good health and prosperity," tweeted the Indian Prime Minister.