Islamophobia turning 250m Indian Muslims into 'persecuted minority': Chomsky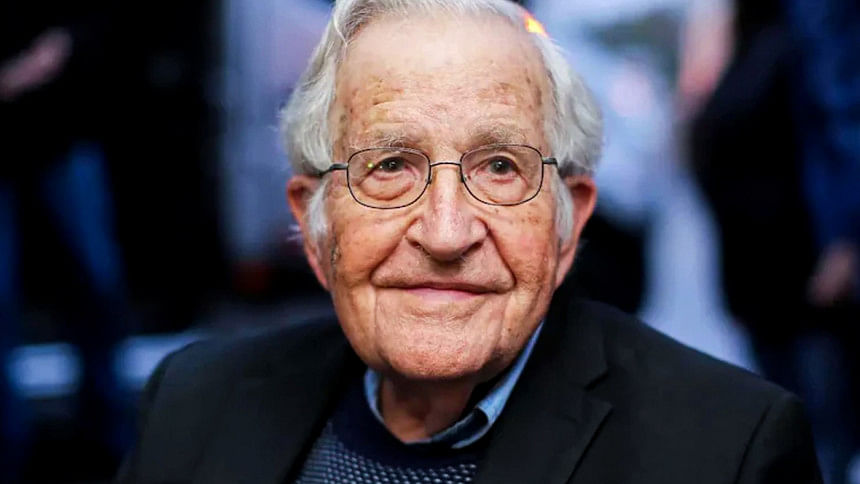 Celebrated philosopher and social critic Noam Chomsky has said the "pathology of Islamophobia", now growing throughout the West, is "taking its most lethal form in India where the Modi government is systematically dismantling Indian secular democracy and turning the country into a Hindu ethnocracy".
Islamophobia is also "turning some 250 million Indian Muslims into a persecuted minority", he noted.
Islamophobia has taken a "most lethal form" in India, turning some 250M Indian Muslims into a "Persecuted Minority."

Noam Chomskypic.twitter.com/LIRJcy0L6b

— MNA (@Engr_Naveed111) February 11, 2022
Chomsky's comments came last Wednesday in a recorded message to a congressional briefing -- the third in a month organised by US-based diaspora organisations on communalism in India, The Telegraph Online reports.
This time the focus was on "worsening hate speech and violence in India", the report said, adding that Chomsky was to be one of the speakers but he sent a recorded message.
In his short message, Chomsky spoke also on the attacks on independent thought and the education system besides the situation in Kashmir, which he said "is now occupied territory… similar in some ways to occupied Palestine". He also referred to the situation in Pakistan and the rest of the region, The Telegraph Online mentioned.