Prophet remarks: India's Uttar Pradesh authorities demolish Muslim protestors' properties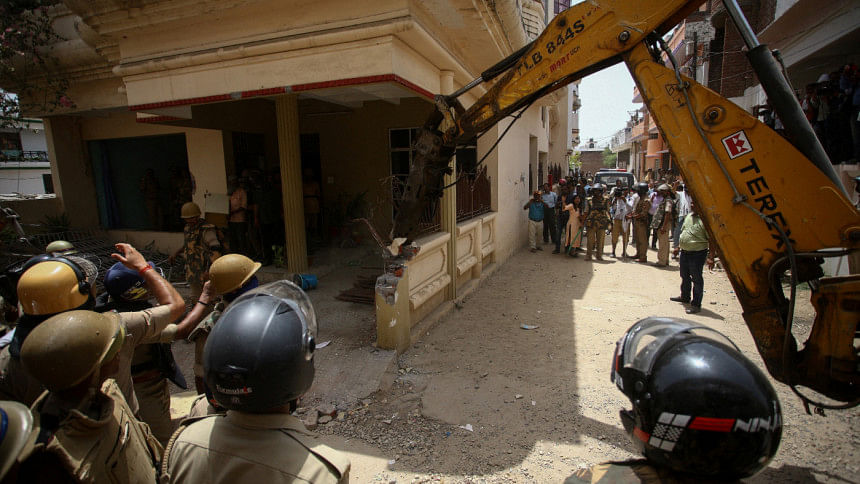 Authorities in the Indian state of Uttar Pradesh have demolished homes of many people accused of being involved in recent riots – sparked by disparaging remarks about the Prophet Muhammad (PBUH) made by suspended BJP leader.
In recent weeks, Muslims across India have taken to the streets to protest anti-Islamic remarks made by two members of the ruling Hindu nationalist Bharatiya Janata Party (BJP).
Some members of India's minority Muslim community consider the remarks as the latest example of BJP-era pressure and humiliation on matters ranging from religious freedom to the wearing of hijab.
BJP has suspended Nupur Sharma, its spokeswoman, and dismissed another leader, Naveen Kumar Jindal, for the remarks, which have sparked diplomatic tensions with numerous Muslim countries.
The two have been charged by the police, and the government has stated that the comments do not reflect its beliefs.
According to BJP's state spokesperson, Yogi Adityanath – chief minister of Uttar Pradesh – instructed officials to demolish any illegal buildings and homes of anyone accused of involvement in disturbances there last week.
Home of an alleged leader of the riots was demolished amid heavy police presence on Sunday. Properties of two more people – accused of pelting stones after Friday prayers – were also demolished in Uttar Pradesh.
Adityanath's media adviser, tweeted a photo of a bulldozer demolishing a building: "Unruly elements remember, every Friday is followed by a Saturday."