India's tax officials at BBC offices for second day in a row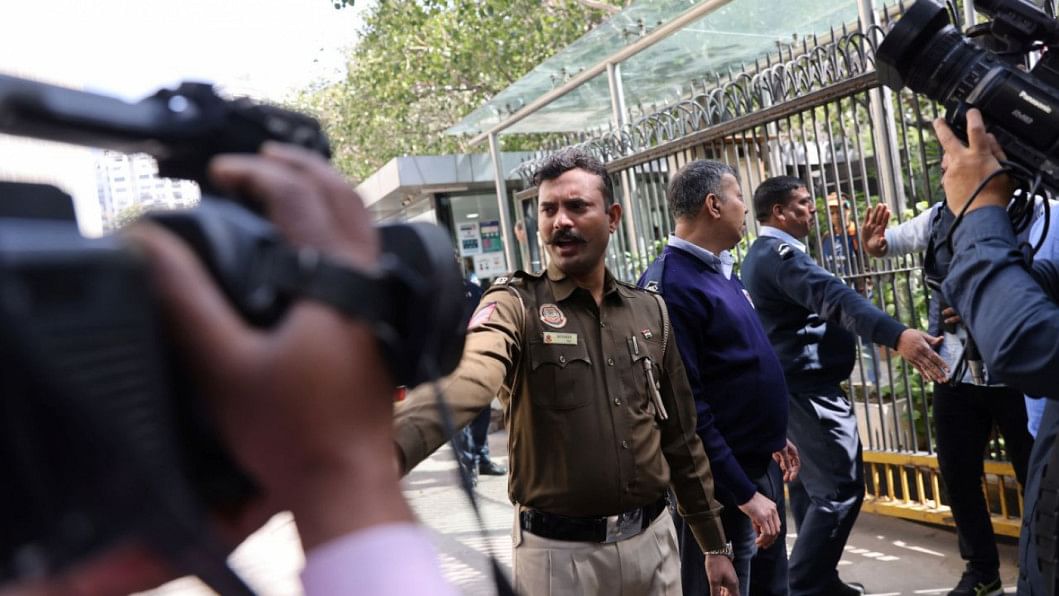 India's income tax department officials continued their "survey" at the premises of BBC offices in Delhi and Mumbai for the second consecutive day today.
They are understood to be making copies of electronic and paper-based financial data of the broadcaster, reports our New Delhi correspondent quoting officials.
The tax department had conducted a "survey" on Tuesday at the BBC's Delhi and Mumbai offices along with at least two linked premises for 10 hours as part of an investigation into alleged tax evasion against the British broadcaster in India.
The BBC last month aired a documentary titled "India: The Modi Question" on riots in Gujarat in 2002 when Narendra Modi was the state's chief minister but India blocked YouTube videos and Twitter posts sharing the links.
Amid the continued 'survey' by the Income Tax Department at their offices, the BBC said several employees had left the premises last night after the first day's action and were asked to cooperate with the tax authorities.
"Our output and journalism continues as normal and we are committed to serving our audiences in India," the BBC said in a Twitter post.
Condemning the IT department's actions, senior Marxist leader and Kerala Chief Minister Pinarayi Vijayan tweeted that the "unprecedented actions taken by the IT Dept at the BBC's Indian offices are highly questionable, raising concerns over media freedom. Infringement on press freedom is objectionable and can embarrass our nation on the international stage."
Senior Congress leader and Rajasthan Chief Minister Ashok Gehlot said: "it's a matter of concern what's happening in the country. Now, BBC is attacked, it has extraordinary credibility. Still, people listen to BBC in villages. The Centre must reveal the reasons behind the raids. It'll bring bad name to the nations. The situation is quite serious."
Tax officials are reportedly looking at documents related to BBC's business operations in India, reports our New Delhi correspondent. 
Officials said they were inquiring into issues related to international taxation and transfer pricing of the broadcaster's subsidiary firms. Officials also alleged that the BBC was 'non-compliant' despite having been served notices.
A BBC employee from the Delhi office said data from the accounts and finance department was also scanned.