India's Aditya L1 completes fourth Earth-bound manoeuvre: ISRO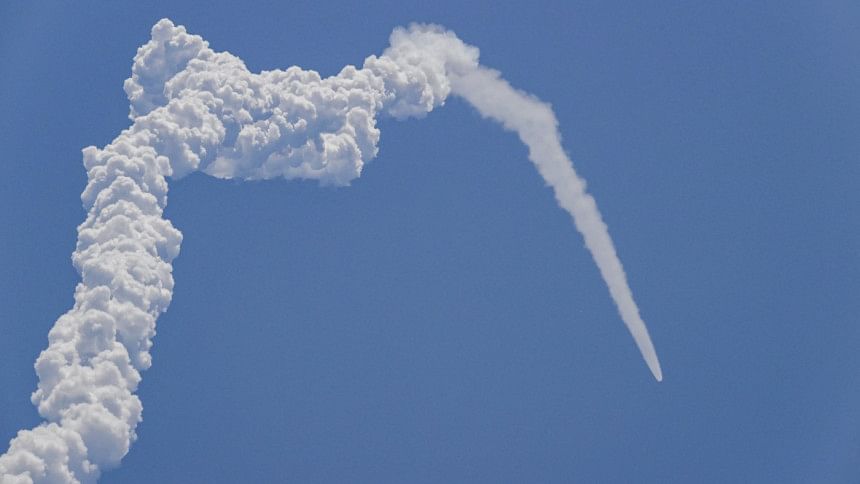 Aditya L1 spacecraft, India's first space-based mission to study the sun, today underwent the fourth Earth-bound manoeuvre successfully, the country's space agency said.
"The fourth Earth-bound manoeuvre is performed successfully. ISRO's ground stations at Mauritius, Bengaluru, SDSC-SHAR, and Port Blair tracked the satellite during this operation while a transportable terminal currently stationed in the Fiji islands for Aditya-L1 will support post-burn operations," Indian Space Research Organization (ISRO) said in a post on X, formerly Twitter.
Aditya-L1 will study the sun from a halo orbit around the first sun-earth Lagrangian point (L1) which is located roughly 1.5 million km from the Earth. L1 is a balanced gravitational location between the Earth and the sun, reports our New Delhi correspondent.
At a Lagrange point, the gravitational pull of the sun and the earth is equal which is necessary for a small object to move with them.
According to ISRO, a spacecraft placed in the halo orbit around the L1 point has the advantage of continuously viewing the sun without any occultation or eclipses.
The first, second, and third earth-bound manoeuvres were successfully performed on September 3, 5, and 10 respectively and the next manoeuvre is scheduled for September 19.
The manoeuvres are being performed during the spacecraft's 16-day journey around the earth during which the Aditya L1 will gain the necessary velocity for its further journey to L1.
Aditya-L1, launched on September 2, carries seven scientific payloads indigenously developed by ISRO and national research laboratories which will observe the photosphere, chromosphere, and the outermost layers of the sun (the corona) using electromagnetic particle and magnetic field detectors which are crucial for understanding space weather and propagation of particles and fields.