Indian scientists claim to have developed 'self-disinfecting' anti-Covid mask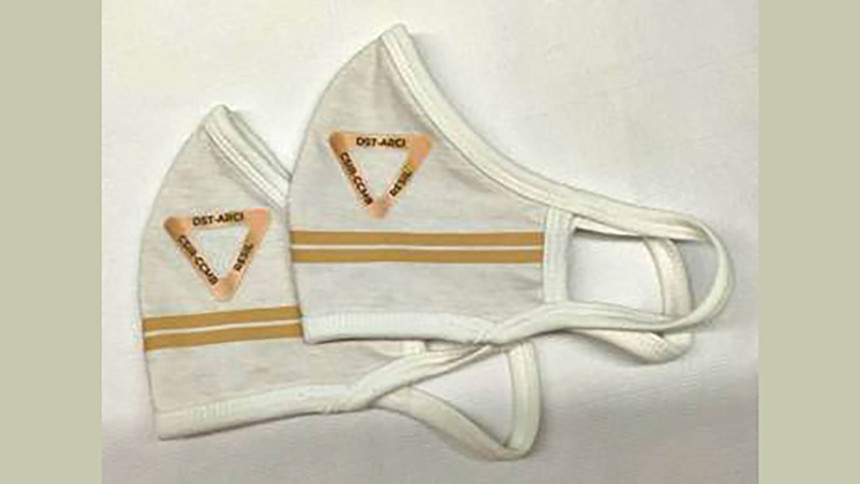 A team of Indian scientists, in collaboration with an industry partner, have developed what is said to be a self-disinfecting "copper-based nanoparticle-coated" antiviral facemask to fight the Covid-19 pandemic, the government said today.
"The mask exhibits high performance against the Covid-19 virus as well as several other viral and bacterial infections and is biodegradable, highly breathable and washable," an official statement said, reports our New Delhi correspondent.
"The Indian market is selling expensive masks that neither exhibit antiviral nor antibacterial properties. Hence, it is very difficult to control the transmission by wearing the conventional mask particularly in densely-populated places," said the statement.
A uniform layer of nano-coating on the cotton fabric with good adhesion was achieved using a suitable binder in the self-disinfecting antiviral mask, it said.
The state-owned Centre for Cellular and Molecular Biology (CCMB) tested the efficacy of the mask's fabric against SARS-CoV-2 for its disinfection properties and reported 99.9% disinfection, according to the statement.
Face masks usually available in markets retain the viruses by filtering and do not kill them and are prone to transmission if the masks are not properly worn or disposed of. But wearing the self-disinfecting cloth masks is more effective, added the statement.
Another key advantage of the self-disinfecting mask is that it is biodegradable at a time when a huge concern is expressed around the globe regarding the disposal of used masks which are not bio-degradable.
Scientists at International Advanced Research Centre for Powder Metallurgy and New Materials (ARCI), an autonomous R&D Centre of Department of Science and Technology, in collaboration with CCMB and Resil Chemicals, a Bengaluru based company, have developed the "self-disinfecting antiviral facemasks".